Music, Cupcakes and Models, Oh My! A Bubbly Chat with ICONIC MANAGEMENT'S Head of Booking Can Tavukcu
You will never find a more colorful and energetic crowd than the hardworking crew over at
ICONIC MANAGEMENT
in Berlin, Germany. One of the featured modeling agencies from our second episode of
Agencies Season 2
, this agency is both industry and people driven. Head of Booking
Can Tavukco
makes us smile and offers up some valuable insight into the inner workings of ICONIC MANAGEMENT and even a peek into his own fascinating life, which includes his own Indie-Rock band
DO I SMELL CUPCAKES
! Passionate, sharp and empathetic, it's no wonder Can had what it takes to help mold these girls into some of the most recognized models seen today.
Read more about Can and the agency down below!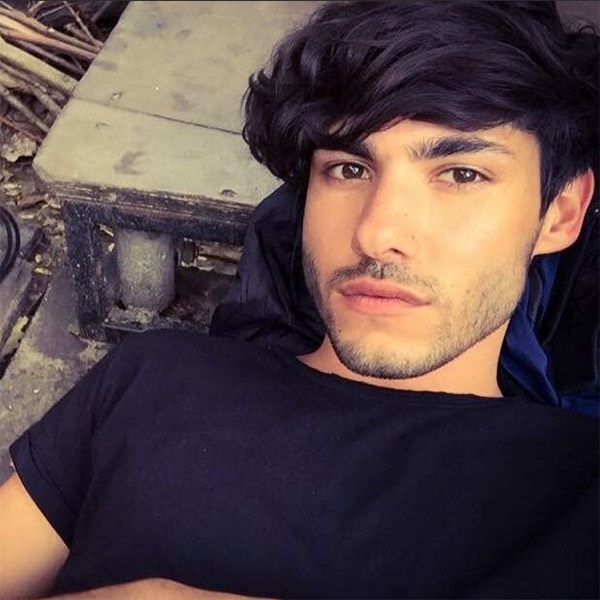 What does a typical day look like for you?
There really isn't a typical day. That's what I love about this job. In the morning, I mostly deal with local clients, negotiating fees, putting together model packages for upcoming productions like campaigns or lookbooks, calling potential new clients, preparing, reading and signing contracts, updating portfolios with our art director, meeting potential new talents and even contacting models and agencies from Australia that are considered for jobs in Europe. Taking out clients or models for lunch to keep the relationships that I have with them either afloat or building new ones is essential to me. After Lunch, it gets intense because a lot of the talents that we have on our board are shared with cooperating agencies from the US like IMG or ELITE NY, meaning we have to synch the schedules and options for these girls and before I leave the office to make sure that each talent has their appointments for the next day. Honestly though, not one day is like the other so I can't really pinpoint it.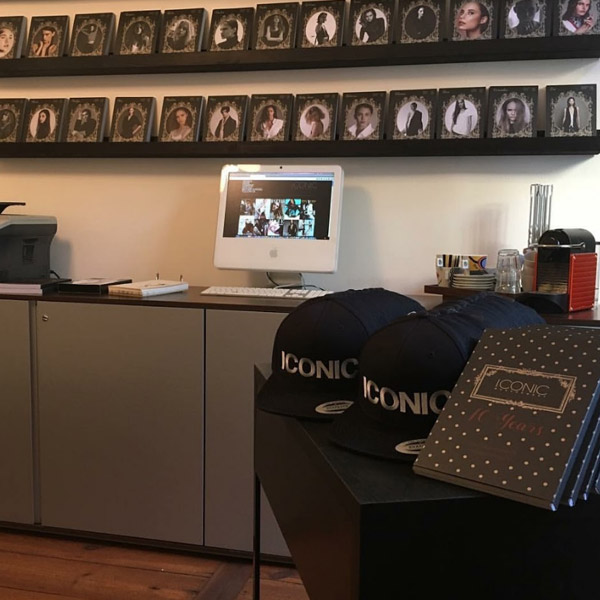 Can you tell us more about Iconic Management's history?
For over two decades Iconic Management's director Ingo Nolden has worked for top model agencies like Viva Model Management in Paris and IMG Models in New York. During that time, he worked on the accounts of top clients like Kate Moss, Bar Refaeli, Angela Lindvall, Mini Anden, Daria Werbowy and many more.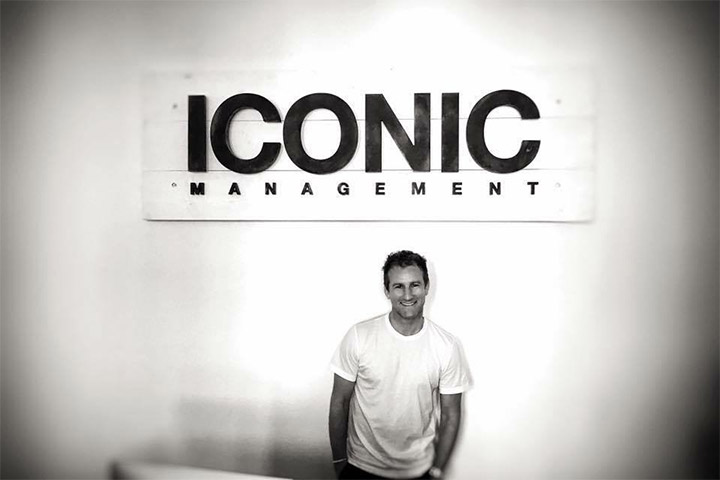 When he decided to open his own agency in Germany, the principle of providing true personal management and service for top talent was and always will be the priority. Focusing on the top talent worldwide by managing each career to the highest level of editorial and commercial standard is a philosophy that, especially in Germany, is forgotten so easily because we are not based in the major high-fashion markets.
We Just celebrated our 10th birthday and that's because under his wing ICONIC was able to market appealing faces with strong personalities like Lily Aldridge, Liya Kebede or Elsa Hosk and many more to build their own authentic brands.
Have you always had a passion for fashion and modeling?
No. I was always passionate about music. The first memories of my life begin with me trying to sing songs in my own made up language or just sitting in a room listening to the radio for hours and hours. Interest in fashion started in my teenage years. Trying to find a sense of self, I looked into fashion to guide me not really having any idea who the important players were or how to pronounce Hermès.
What were your studies in university and how did they lead you to Iconic Management?
I studied music and pedagogics. Parts of that contained psychology, so I was basically training to be a music teacher and I wanted to focus on disabled and troubled kids. During my studies, I looked for a part time job to finance myself and was lucky enough to find a small model agency in my hometown, Hamburg, that gave me the opportunity to work for them. My old boss basically said, "You don't have to come in 9-5 but I want everything done accordingly and correctly." She handed me the keys to the office so whenever I wasn't in college I basically ran over and worked my ass off, sometimes even the entire night and going back to a lecture without any sleep in the morning. That's when the spark for the fashion industry really hit and I was hooked on it.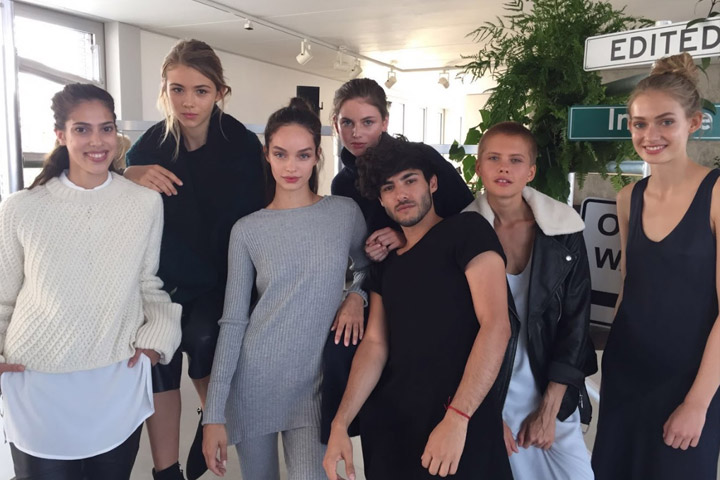 A few weeks before I received my degree, I was contacted by Modelwerk and got an offer from them and I thought to myself, "OK, I'm done studying now. Why not explore this a little bit and see where it goes?" I learned many things, but it wasn't until I started working for ICONIC that I understood the magnitude of this job and what it means to not just be a booker but a manager of careers.
With so many girls to manage, how do you cater to each girl's individual goals and dreams?
By taking the time to talk to them and more importantly listen to them. Before we start with any talent's career, we have several conversations about where they see themselves and what career path they would like to have, so we paint a clear picture and a focus plan of action. It's so easy to be in touch with the models, either via Facebook, Instagram, Mails or Messengers. I'm not stressed out if one them contacts me in the middle of the night to ask me anything. I always tell myself, "how would this situation be for you" or "would you want this for yourself?" I would never leave any questions unanswered or let them go through anything alone. I believe that empathy is one of my biggest attributes and that it's super important to understand that they are human beings and not machines. If they are unhappy, it results in how they perform on a job and also reflects on the agency.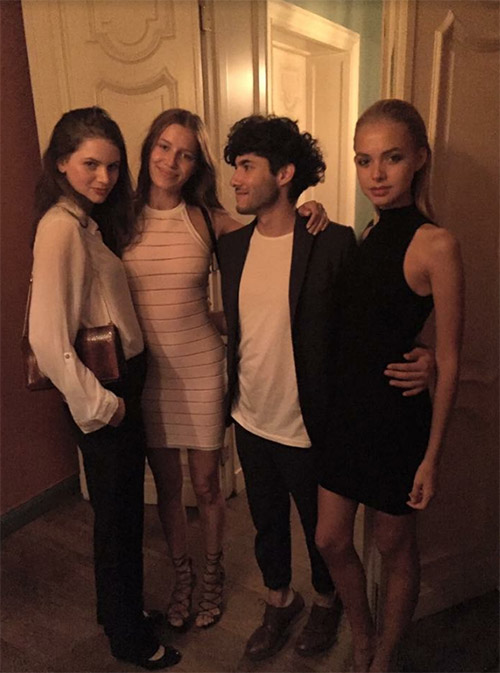 When scouting for new faces, are there any "sweet spots" for finding potential models around Berlin or internationally?
When there, what do you look for in your potential models?
Natural beauties with great personalities. There are no sweet spots unfortunately, but I always have my eyes open. You never know when the next super model could pass by. That's why I keep my business cards in my wallet to be sure to hand them out if I see someone amazing.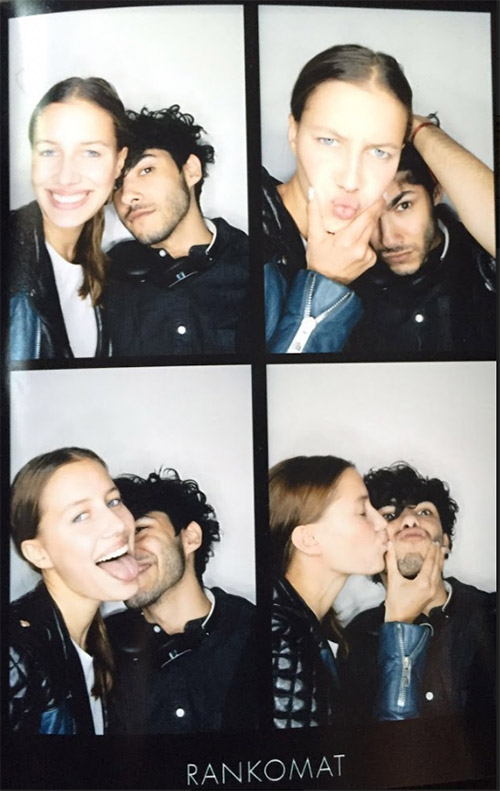 What are the perks and challenges of being head of booking?
I love my team and it just brings me joy to see them flourish. I try to cater to everyone's personalities and strengths individually just like I do with our models or clients. Of course it would be easier if i just did my own thing and didn't look at what happens left and right, but that would be bleak and I would probably lose interest quickly. Being the point person and sharing my thoughts on basically everything that happens in our agency is so interesting and challenging in a good way. I work closely with Ingo (managing director of iconic) and I am learning so much from him. It's like I'm his protégé and I am more than happy to share what I've learned.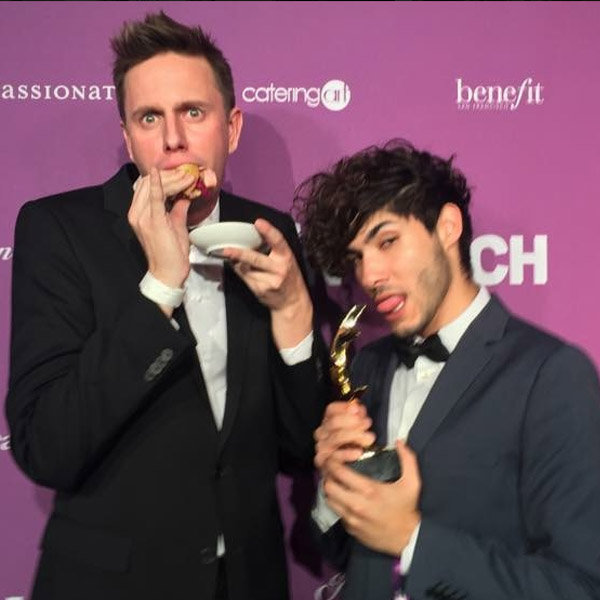 What direction would you like to see the modeling industry go in compared to how it is today?
Diversity! Beauty comes in many shapes, sizes and colors. I believe in increasing the numbers of models that represent the real world to open and close those key spots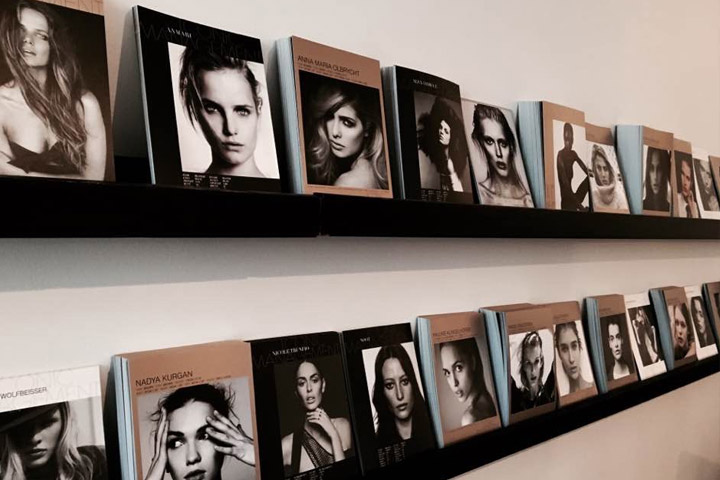 When you are able to take a break from your busy schedule, how do you like to enjoy your free time?
Music! My Indie-Rock Band is called DO I SMELL CUPCAKES and whenever I'm not working, I'm either singing during rehearsals, writing songs in the studio or touring through Europe with them. I also love watching my tv shows - from classics like"Buffy the Vampire Slayer" or shows like "The Flash" or "Shameless" and of course, spending time with my loved ones.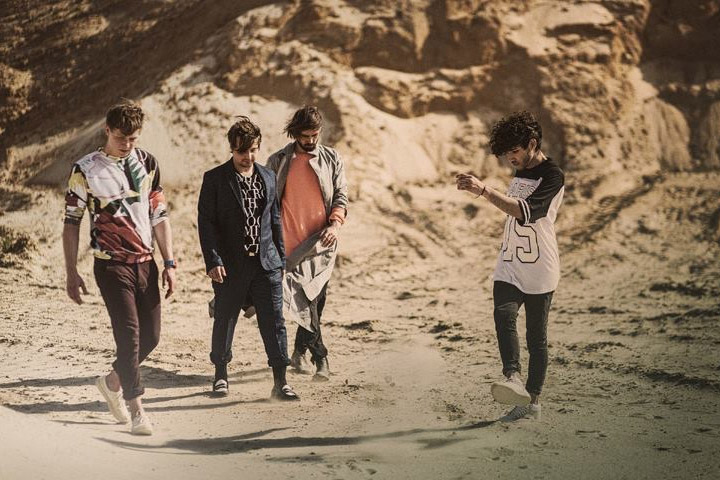 What advice would you give to aspiring models wanting to break into the industry?
I am not sure that it is a career for everyone but if you want something bad enough you can make it happen. Eating healthy and taking care of your body is essential as well as being stress resistant. You need to have a work ethic beyond anything else. Never give up because you don't get a show, or don't close a booking because who knows what confirmation lies ahead of you. Smart is sexy! It's so interesting to meet people that are generally educated and don't rely on their looks alone. You have to be the whole package - charming, interesting and sophisticated.
___________________________________________________
Catch
Can
and his agency
ICONIC MANAGEMENT
tomorrow night,
Tuesday, January 17
on
Agencies Season 2: Episode 2
at
20:30 (UTC+8)
.
Agencies Season 2 airs every Tuesday night at
20:30 (UTC+8)
.
For more information about
ICONIC MANAGEMENT
, visit
http://www.iconicmanagement.com
.
For more about Agencies Season 2, please visit
http://fashionone.com/agencies
.
Also check out Can's awesome band
DO I SMELL CUPCAKES
at
http://www.doismellcupcakes.com
.