Dramatic glamour in bright hues reinvent Brandon Maxwell at his NYFW SS18 show
Plunging deep-V necklines, vibrant pinks, yellows, blues and reds, and dressed-up denim dominated Brandon Maxwell's Spring/Summer 2018 runway last week at New York Fashion Week. His brand may be just shy of two years old but, boy, has it had quite the memorable moment this season.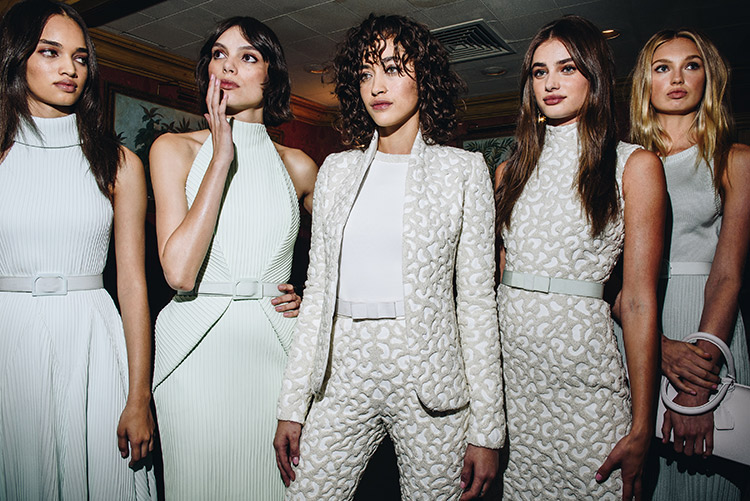 "To be very literal, my life has felt very colorful in the last six months."
Backstage at his NYFW show, Brandon Maxwell told WWD about his new collection, which has ventured from solely glamorous eveningwear into the realm of daytime wear. "I have been in such a great mental place. I just really enjoyed this creation process. It was such a joyous experience for me."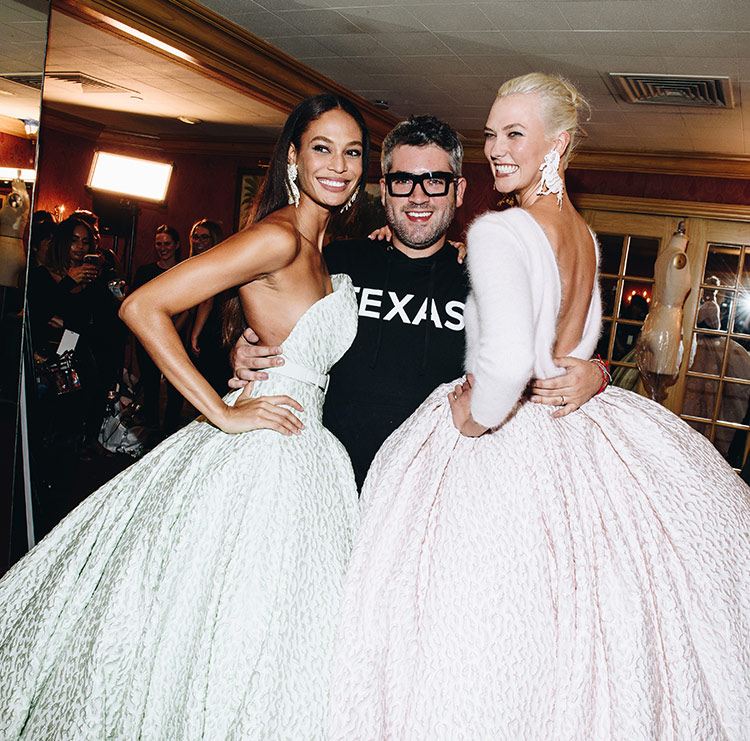 The designer cosies up to two of his supermodel starlets
The textures and colors. The mix of femme fatale, unapologetic glam and luxurious ladylike silhouettes. The over-the-top setting of the Doubles Club at the Sherry Netherland Hotel as a venue.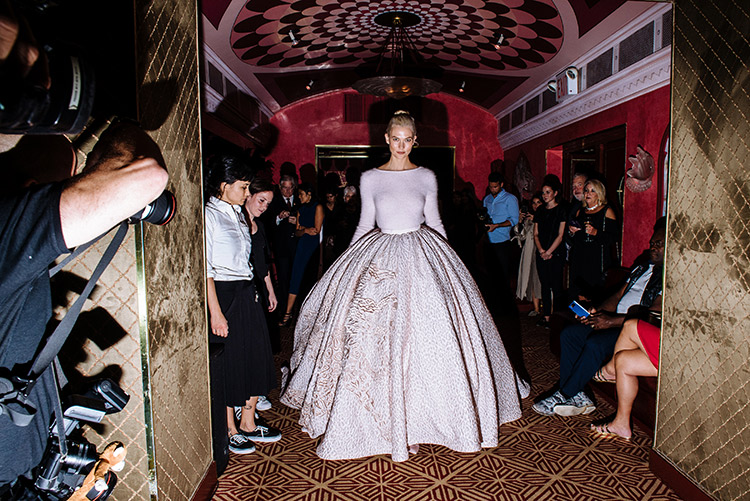 A fierce Karlie Kloss closes the show
It's all so extra but, at the same time, just so right. Is it just us, or does it feel like a collection has been carefully constructed by a designer who has really listened to what us ladies want, when we want to exude power, class, and sex as strong feminine individuals? And those bright colors are all about those spotlight moments we love every once in awhile.