MAINTAINING THE EDGE WITH PAUL LAU
It's not easy being at the top, but that certainly hasn't stopped General Manager
Paul Lau
of
Primo Management
in Hong Kong from firmly holding their coveted place within the modeling industry. As one of the featured agencies from the
Agencies Season 2
finale, this prestigious talent hub didn't just happen overnight. With a lot of hard work and fierce loyalty from the Primo team, Primo Management continue to represent Hong Kong proudly as one of the leading agencies in the world.
Catch the full interview with Paul down below!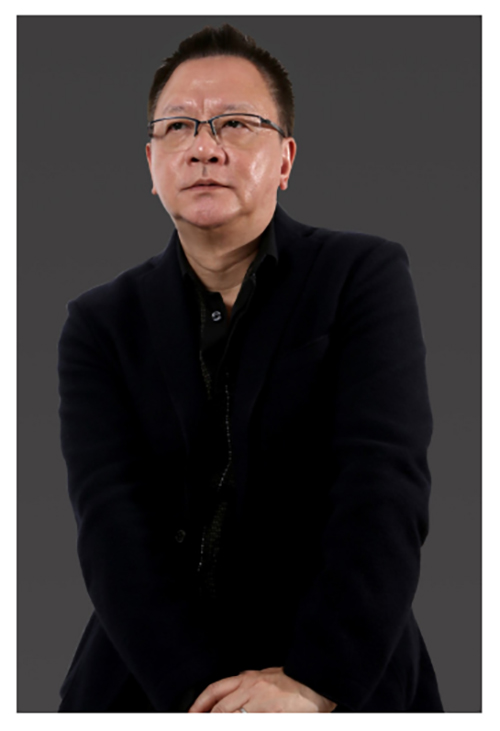 What does a typical day look like for you?
A typical day would be getting to the office, checking my emails, catching up with different staff members on their questions regarding jobs, or models' issues, making sure that everyone is on the same page and the agency is being steered toward the direction that we would like to go in.
Can you tell us more about the long 20-year history of Primo Management?
It's been a long journey when you look back. When you are in it, you don't feel that it has been 20 plus years. However, once you look back, all the ups and downs you have been through as a team start to surface - seeing staff members maturing, from knowing nothing about the industry to reminding me on various matters; seeing models growing up, from teenagers to now parents of two. It's truly been a blessing to witness all of this. We have faced some hard times, but I am grateful that I have a loyal team that supports each other and pulls together.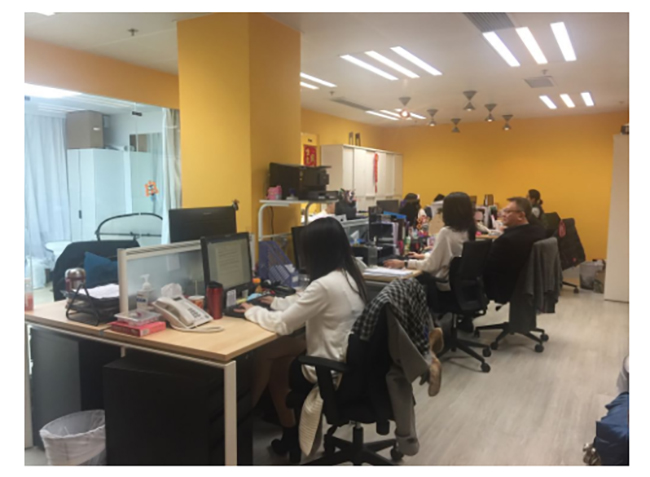 What are the challenges and perks of being General Manager?
The challenges would be the ever changing industry, which is in its nature. This is more obvious with the technology nowadays, with perfect information and information being passed along so fast, everything is just so fast. Also making sure the agency maintains the competitive position that we want to be in amidst of all these would be the most challenging of all. As for the perks, it has to be the ability to nurture and groom all of these models, seeing them reaching their dreams, fulfilling their goals. That feeling is truly amazing and indescribable.


Was it a difficult transition going from your days as a booker to landing the General Manager's seat of the most prestigious agency in Hong Kong?
The transition was not difficult per say, but it was different. Being a booker, your main task is to increase sales. As long as that is good, you are doing a good job. However, being a GM, there are different aspects you need to consider. Where is the agency going in 5 years? 10 years? Is the agency currently in a position that we want to be in, in terms of market share or competition? Who to let go or who to acquire to increase the agency's efficiency? How do I motivate my team to carry on doing the best they can and exceed their limits and help them grow? Would various decisions affect the team's chemistry? How do I weigh the pros and cons of every decision? All these questions can affect the agency and need to be thought through thoroughly.
What kind of qualities do you look for in your models?
The facial features and the body shape or proportion would certainly be the first thing. However, most importantly to me is the charisma of a model. How much attention does she/ he attract? How much do people like her/him? Because there are plenty of pretty people out there, what makes a model special is the charisma, and what they possess on the inside that cannot be found in anyone else.
Is modeling viewed positively as a career in Hong Kong?
Modeling is certainly viewed positively as a career in Hong Kong, depending on how you carry yourself as a model. If you do carry yourself as a prestigious and classy model, of course you will receive positive feedback. In terms of a career path, modeling does give you an experience that you cannot find in other industries, or not as much, such as interaction with a lot of different people, facing the public, acting, etc. It does broaden one's views and accelerates one's maturity.
What drives your passion for the modeling industry?
This for me always points back to the amazing fulfillment I receive from seeing my models going from local talents to well-known artists or celebrities. Seeing them achieving what they want to achieve, being alongside them, and being part of the journey is a tremendous feeling you just can't get anywhere else.
How has the modeling industry evolved since Primo Management was started?
It has been changing a lot, but it's like a cycle. When I started 20 years ago, it was the fashion models that were at the top, and everyone was looking for this type of model because fashion was a big thing. Then sometime later, commercial models started taking over and it became a trend for some years. Now, due to the nature of marketing strategy at the moment, promotional models are taking up the trend and quite high in demand. Recently, I can see that the fashion market is slowly crawling back up again in terms of the Hong Kong market. With that being said though, the demand of commercial models is still remaining at a high level.
When you are able to take a break from your busy schedule, how do you like to enjoy your free time?
I am a family person. When I do have time, I will go travel with my wife, or spend time with the family - watch a movie, take a romantic stroll around Hong Kong and just enjoy the time being alone with family.
What's in store for the future of Primo Management?
We will continue to provide excellent services to our clients, maintaining our standard and quality of models, in order to assist our clients so that they can achieve their marketing goals when using our models. We do also hope to continue to develop different models to be the next celebrity model of Hong Kong.
Catch
Paul
and
Primo Management
again on Agencies Season 2 this weekend at the following times:
Friday
,
February 24
at
00:00
&
21:00 (UTC+8)
Saturday
,
February 25
at
3:00 (UTC+8)
Sunday
,
February 26
at
17:00 (UTC+8)
Fashion One
can be seen on Now TV (channel 532), myTV Super (Channel 603) and TVB Network Vision (channel 41).
For more information about Primo Management, please visit http://www.primomgt.com.hk.
Learn more about Agencies at http://fashionone.com/agencies.