BEING AT YOUR BEST WITH GARY LAU
According to the amazing
Gary Lau
, booker at Hong Kong's iconic modeling agency,
Primo Management
, being at a successful agency isn't just like being a part of a multi-million dollar industry; it's like being a part of a big, support family. As one of the featured agencies from
Agencies Season 2
's finale, Gary gives us some valuable insight into what it takes to build and maintain one of the world's most sought after modeling agencies while not losing sight of what's important - health, happiness and family.
We talk mentoring, hard work and leisure with Gary in our exclusive interview down below!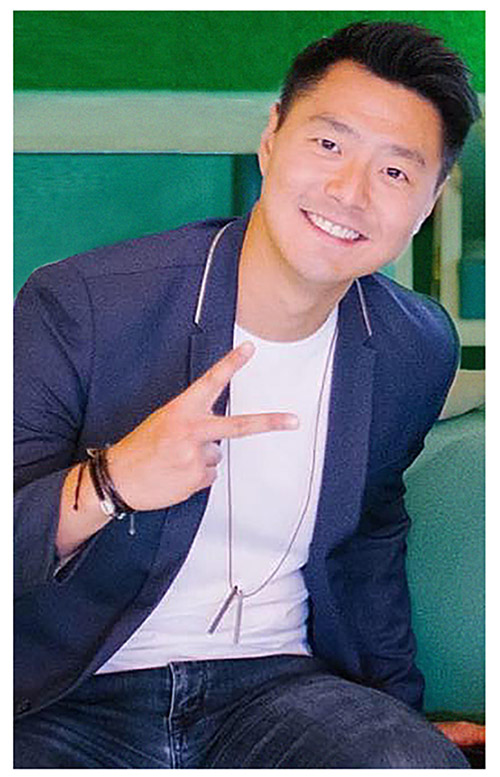 What does a typical day look like for you?
I will normally get to the gym in the morning between 7:30 – 8:00 and workout for an hour or two to clear up my mind. Then, I'll get to the office at 10:30. A typical work day for me would be going through emails, arranging different castings or jobs. Sometimes I will go out to meet with different clients or potential partners on different collaborations.
How did you come to join the fabulous Primo Management team?
Maybe I was destined to join Primo, or so I think. Not a lot of people can say they were born into a job, but I guess I was, because my dad (Paul) is one of the shareholders of Primo Models.
Have you always had a passion for fashion and modeling?
As most people, I do find modeling interesting and quite a fascinating field, especially when you see how a talent grows from a beginner to a model, or even a supermodel. It's an amazing feeling and experience when the management team can go through that with a model and look back on the ups and downs, much like a family member.
Former models often found agencies of their own. Have you ever done modeling yourself?
I was lucky to enough to do one or two modeling jobs myself. I was glad that happened, not because I particularly enjoy modeling myself, but it's because I am able to understand the models a bit more - the difficulties they have to face when modeling, and the hardship they need to power through. I can relate to them more and understand them as friends instead of just being part of the management to the models.
With so many models to manage, how do you cater to each one's individual goals and dreams?
I think, most importantly, is that we take our models' best interests at heart. We listen to what they want to achieve, combine it with our experience throughout the years, then we work together to meet that goal. We also respect each other as an agency, and we understand there are frustrating moments for the models. They need to understand there are times we make certain decisions for a reason, and from that we create a mutual trust which moves us forward in terms of achieving more. We also offer training, advice and guidance to models in all matters relating to their work. Besides work, some models also talk to us about their family matters or other personal issues, just like a big family.
When scouting for new faces, are there any "sweet spots" for finding potential models around Hong Kong or internationally? When there, what do you look for in your potential models?
It's a feeling that we have most of the time. It's from experience and numerous encounters to done deals with clients that we have a sense of which types of models are "good". To pinpoint a few things, what we do pay attention to first would be the height and body proportions for catwalk models. The vibe models give off and the facial features for commercial models as well.
What are the perks and challenges of being a booker for the most prestigious agency in Hong Kong?
The perks of being a booker for Primo would be being able to interact with such a massive database of clients. From this, I learned how to communicate with different people, and this couldn't be done with a smaller client pool. The challenges would also be interacting with the large amount of clients and catering to each of their needs. Another challenge would be more so coming from within ourselves, so that this agency becomes one of the most prestigious in the world because the staff here are self-motivated and hardworking. Being in this environment, it drives you to be better and to be the best you can be or that you would be if replaced by someone with more efficiency and better ability.
What direction would like to see the modeling industry go in compared to how it is today?
There are a lot of freelancers in the market now. I would very much like it to go back to the times when models sign under agencies and let the professionals handle the related affairs instead of handling things on their own.
When you are able to take a break from your busy schedule, how do you like to enjoy your free time?
When I do take a break from my schedule, I tend to go play basketball, hang out with my friends, and go out for a game of beer pong or stack cups. I also go around and do some volunteer work from time to time to give back a little bit to the community.
What advice would you give to aspiring models wanting to break into the industry?
Modeling is not about being amongst the glamorous, nor is it about the parties. Your body is so important that in fact, eating healthy and living healthy is the most important thing. Putting in the hard work in training for the catwalk, practicing different poses to show your best side to the clients is not a natural talent. You were born with a pretty face and with a good body, but that only accounts for a small part of everything. A lot of hard work is put into the commercials and shows you see around. My final advice would be to look for a professional agency to represent you, do not think you can handle these affairs on your own, and sign with a trustworthy agency to handle these affairs for you.
Catch
Gary
and
Primo Management
again on Agencies Season 2 this weekend at the following times:
Friday
,
February 24
at
00:00 & 21:00 (UTC+8)
Saturday
,
February 25
at
3:00 (UTC+8)
Sunday
,
February 26
at
17:00 (UTC+8)
Fashion One can be seen on Now TV (channel 532), myTV Super (Channel 603) and TVB Network Vision (channel 41).
For more information about Primo Management, please visit http://www.primomgt.com.hk.
Learn more about Agencies at http://fashionone.com/agencies.