SETTING UP CAMP WITH ERIN SCIMECA
Think modeling is an easy gig to land? Think again! Modeling can be glamorous and exciting, but it's also a lot of work that starts at a young age. How do the lucky few who dream of a modeling career actually get in ? They get scouted by the likes of the bubbly and vivacious
Erin Scimeca
, Scouting Director at the prestigious
New York Model Management
. As the host of our hit special
Model Camp: New York
, we were lucky enough to catch up with Erin for a few moments and get a real inside look into what it's really like to work in the modeling industry alongside these young beauties.
Read the full exclusive interview with Erin down below!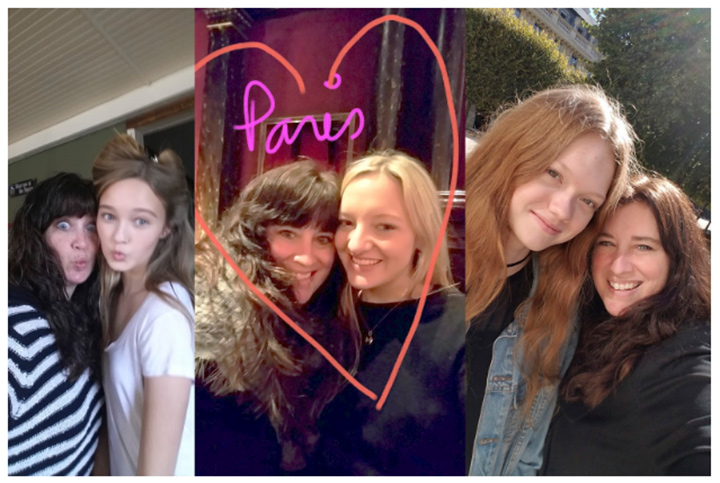 What does a typical day look like for you?
There are no typical days in the modeling world! Ha ha!! If I am in the office, then I am answering many emails a day, from model submissions to details on our models' movements around the globe to parents' questions. We also have appointments throughout the day with girls coming in to see us in person, as well as girls that may come in needing an ear to listen or details to discuss. I also do a lot of traveling as well, so I am on the road sometimes meeting with girls and mother agents from all over.
Can you tell us more about the history behind New York Model Management's Model Camp and the agency itself?
New York Models was founded in 1995 by Heinz Holba after the success of LA Models on the West Coast. Model Camp was something I had always envisioned doing. Prior to working at New York Models, I ran Elite Model Look for North America, so I had always had a soft spot for model type events that focus on developing new faces. Then the age law passed in NY and all of the sudden we had a great group of new faces that wouldn't be able to do much due to their age and what better way to keep them engaged and in a fun environment. Hence the birth of New York Models Model Camp.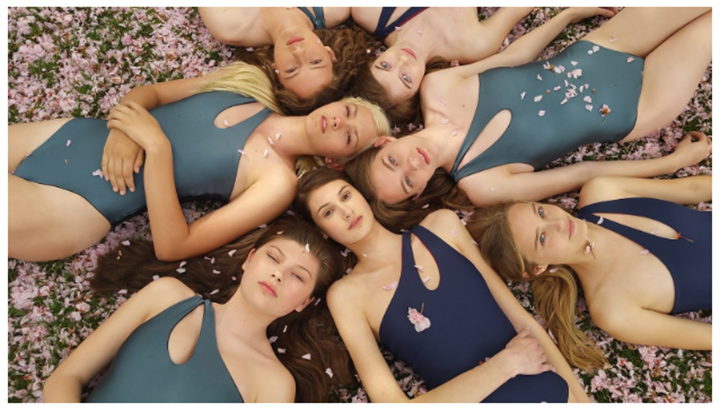 Did you always dream of working in the fashion and modeling industry?
Actually, it had never occurred to me. I am from a very small town in Massachusetts where fashion was not front and center. From the age of 10, all I had wanted to do was to be an interior designer, so when going to college that was the only thought on my mind. I literally met the right person at the right time that offered me a chance to step into this amazing world of fashion and 22 years later I am still here!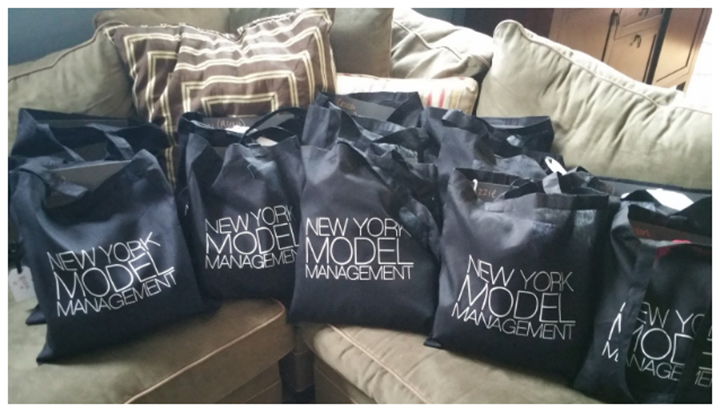 How did you come into the position of Scouting Director at NYMM?
I had met Heinz Holba, owner of New York and LA Models, through a friend that I worked with at Elite New York and he was in search of someone to revamp a model search that they had called "LA Looks". I loved the idea of working with a boutique agency that was quickly growing and jumped at the chance. I started off at New York Models working on the contest and then eventually was promoted to be the Director of Scouting.
Each model must have individual career paths in mind. How do you help them meet their goals?
I think one of the benefits our agency has is that we do not take on a ton of girls. We believe in quality over quantity and therefore it gives us more time to focus on the girls we have. So, if one girl tells us she wants to use her status as a model to design jewelry or to start a food blog – we have the ability to first know they have that interest and second give them the time and support in doing so as our agents don't have 100's of girls to look after. It is so important that girls have another persona or interest besides being a model. It gives them depth and makes them more inspiring to clients. We do our best to find out what these interests may be from the beginning and we try to work that into our promotion of the model. If our "Plan A" for a girl doesn't work then we work on the "Plan B".
From your experience, how has the modeling industry evolved since joining NYMM?
I joined New York Models in 2000, so right when email and websites were starting but still were not totally used. Cell phones were still flip phones and social media was not around. It made our jobs a bit harder compared to today as if we scouted a model we had to wait for them to hopefully take a good photo with their disposable camera, then develop them and then mail them to us. So it could take weeks to get the follow up from a potential model and hopefully when you did, the photos that Mom and Dad took were ones where we could actually see the model or we would have to start all over again! The use of digital cameras and email has certainly made it easier and quicker to scout models – not to mention social media . But I do also feel it is what has saturated our market with models, as it is so much easier for someone to submit photos to an agency.
Are there any challenging aspects to operating Model Camp?
Probably the most challenging part is doing the grocery shopping for 12 teenagers for 3 days and finding a place to put it all in my house!! Ha, ha!! With every new group of girls there are always different personalities and sometimes different issues that arise out of that, but for the most part it is really a laid back, fun event for us as well as for the girls.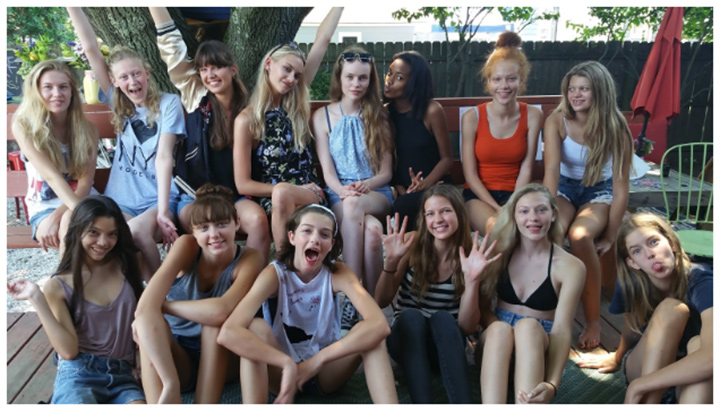 Have any famous or successful models under NYMM emerged as a result of Model Camp?
As the camp is going into its 4th year and the girls are young when they do the camp, most of the girls are just now starting to model full time. Some are still in school so we don't have anyone yet that has become "famous", but we do have some girls that are traveling the globe right now and working on their books in Milan, Australia, Asia and in NYC, so we are excited to see what the future holds for these new ones! Keep your eyes on them!!
Are there trends in modeling like there are in fashion? For example, is one type of hair, eye color or ethnicity in one day and then out the next?
Yes, for sure there are trends in modeling. I feel just like fashion, these trends are expressed by the vision of the designers, stylists and photographers. Whether it be bleaching eyebrows or cutting hair to a bob or being into piercings and tattoos – if the right stylist or designer wants to change a hairstyle or make a statement with the launch of a new girl, it will happen. And yes, these trends are something that can come and go quickly.
What advice would you give aspiring models wanting to break into the industry?
Do your homework, research and keep an open mind!!! The high fashion industry for models, although seeming vast, is really very small. Not every girl will have the right body type or look to be in shows or editorials, but there are so many other opportunities in this business that can be just as rewarding as being a high fashion model. From commercial modeling to acting, from being a photographer to being a stylist – or being a scout like myself – you have so many opportunities in this amazing industry. So if your goal is to be included in this world, don't get tunnel vision and only look into one aspect of it. Keep all doors open and don't give up on your dreams!!
Catch a sneak peak of the show right here!
Learn more about Erin's amazing agency by visiting
http://www.newyorkmodels.com
.
Catch
Model Camp: New York
again on
Saturday, April 1
at
20:30 (UTC+8)
.