Joyce Berx: The One Who Got Away, Fashion One Correspondent Search Benelux
It was an unexpected twist of events. Due to health reasons, Joyce wasn't able to continue with her journey in the competition. The top 5 suddenly became the top 4 after Joyce's departure on the show. However, we have gotten a chance to interview this cute and perky gal for a one on one scoop.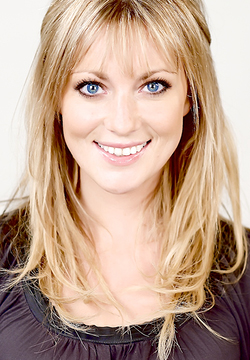 Why do you want to be the next Fashion One Correspondent?
I'm always looking for new challenges in my life. As I have fashion for breakfast everyday in front of my closet and a passion for presenting and communicating with people. This would absolutely be the ultimate combination. I think it must be everyone's dream to change your passion into your job.
What's your edge over the other competitors?
Since I don't know the other competitors very well, it's hard to say. I'm very spontaneous and communicate easily with other people. I hope this is going to be my strength.
What's your strategy?
I have no strategy at all. I'm just going to be myself
What is the most memorable moment during shooting?
Unfortunately I don't have a lot of moments to choose from. So I would pick my selection in the final 5
What make Benelux different/unique from the other Fashion and Entertainment capitals of the world?
With Antwerp as the leading city of Fashion, we are a very important Fashion capital in the world. With several known designers, each with a different style, we have our own vision and likely to be different than other capitals in the world with an eye for detail, luxury and art.
About Joyce
Hi there! My name is Joyce Berx, I am 25 years old and I live in Brasschaat, nearby Antwerp THE city of fashion. I've studied marketing and event management, as I love communicating with people. I'm a very outgoing person, always positive and laughing all day long. Life is too short to waist time, so I'm chasing my dreams. One is being a reporter for Fashion One TV, as fashion is like a primary need in my life. Everyday is a fashionshow, and the world is the runway! I'm now running a hostess and modeling agency www.prettypeople.be. Furthermore I'm launching my webshop Key Jewelry 'Your KEY to fashion accessory', soon www.keyjewelry.be