IKA BUTONI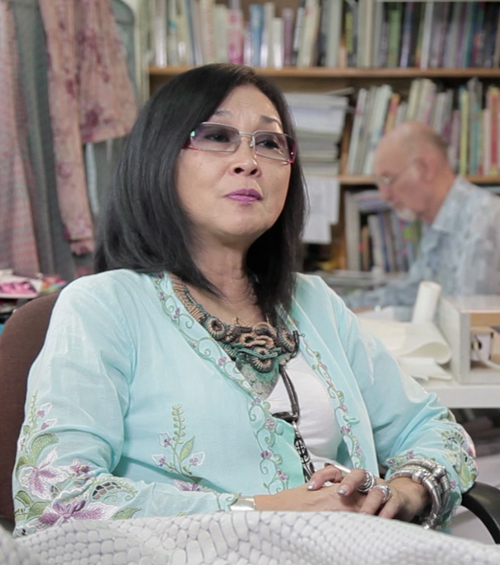 Born in Indonesia, Mardiana Ika, otherwise known as Ika Butoni, was raised and educated in Bali. Driven by her interest in fashion, she spent several years in Europe to be trained in apparel design. The calling of Asia drew her back to the Far East where she made Hong Kong her second home, founded Butoni Limited in the early 1980s and has been committed in delivering her work until present. Hong Kong is now her work base while Bali becomes her source of inspiration.
Ika founded the Bali Fashion Week (BFW) in 2000, as a celebration of lifestyle and life itself. She wanted to make Bali as one of the world fashion destinations like Hong Kong and Singapore while at the same time, bring Bali back as the world tourism city through the Fashion Week. Ika skilfully injects Indonesian cultural characteristics into her designs, which are full of ethnic charm.
The BEDO (Bali Export Development Organization) is one organization which she has founded and actively participated. The organization is to sustain economic growth for Bali's SMEs and its entrepreneurs with social and environmental responsibility.
Carefully chosen materials and fabrics are always "Ika-nized" and topped with her professional touches. Combining a myriad of materials in interesting ways, she creates a new symphony of designs each season. Each collection is always uniquely "Ika" graced with her signature.
Her ranges of collections are showcased on the runway of Hong Kong Fashion Week & World Boutique twice yearly and fervently covered both by local and international media. Ika has also received and fulfilled special show invitations from different parts of the world such as Buenos Aires, Shanghai, Beijing, Paris, Milan, Moscow, Johannesburg, Singapore, Kuala Lumpur, Taiwan and Korea.
Her recent works were staged at the January 2012 World Boutique Hong Kong, February 2012 Indonesia Fashion Week, April 2012 Fashion Access (Hong Kong) and July 2012 Hong Kong Fashion Week.
Her unique approach won her many awards, recognition and flows of loyal buyers who present her collections to reach the each corner of the world. Her collections are now sold in 35 countries such as Japan, Germany, France, USA, Canada, Middle East, Australia, South Africa, China, Korea, Taiwan, Indonesia, Hong Kong, through KINJI 8 Boutiques. Besides the "Ika" label, others include Butoni, Iccha, Linea Sanremo and Ikabene.