WHAT IT TAKES TO BE A MODEL WITH EWAN SHAH
The modeling industry can be a real tough one to break into. No one knows that better than
UPFRONT MODEL SINGAPORE
's Head Booker
Ewan Shah
who has been in the business more than 15 years! Featured on the hit series
Agencies Season 2
, UPFRONT MODELS is one of the world's leading modeling agencies where international and local talent come flocking to their doors in hopes of fulfilling their dreams of becoming top models. But as Ewan shares his insights on what it takes to survive in this ever-changing industry, we learn that it takes more a pretty face and a host of social media followers to listed as one of the best.
Check out the full interview as we talk about the industry and the future of the agency with Ewan down below!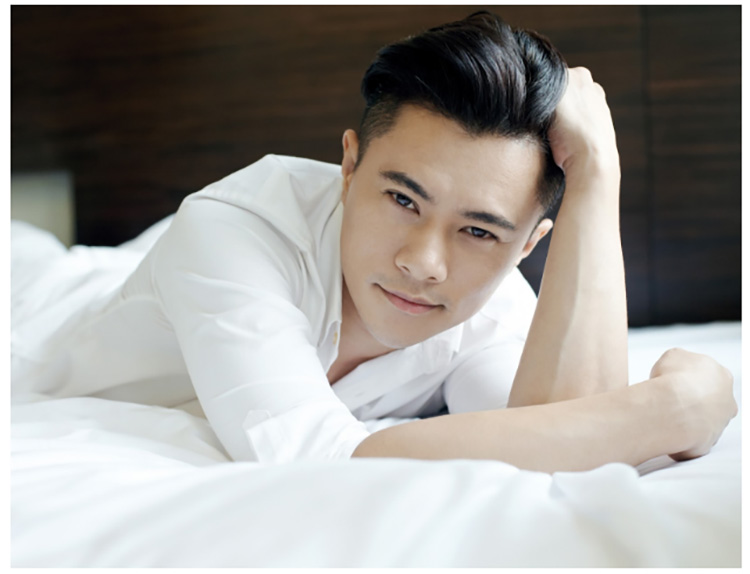 What does a typical day look like for you?
I always start my day off with a good cup of coffee while replying to emails. Thereafter, I gather my bookers and delegate tasks based on the level of urgency, such as job bookings, placements and calling up of clients for follow up. A couple of business meetings in between lunch and after lunch. Between 4-5 p.m. (Singapore time), all schedules for the next day would have already been prepared and we'll start disseminating the information to our models.
How do you go about matching the perfect model to various events and publications?
The most important thing is to listen to what the client wants and couple that with a few more options that could also work for the brand or project. An agency can only recommend possible or suitable models, but ultimately the client makes the decision based on their brand image. By listening to what the clients wants, an agency should know what type of models to bring in for which period or season.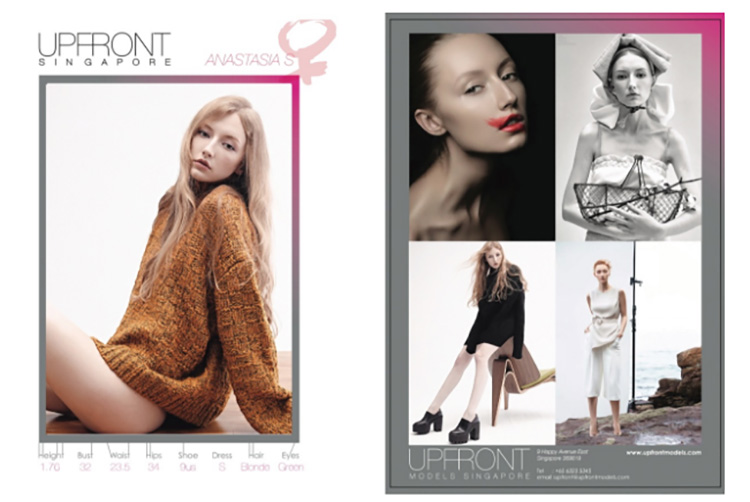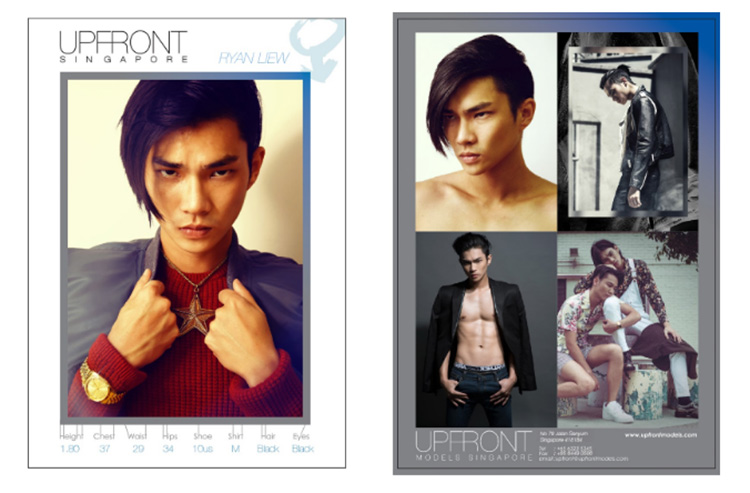 Did you always dream of working in the fashion and modeling industry?
Working at UpFront Models was a rather accidental job for me as I was just covering the duties of one of their previous bookers (who had to attend to family matters) and 15 years down the road, I'm still here. Although I've never dreamt of working or being in the fashion and modeling industry, I must say that I couldn't ask for a better job – given the diversity of what this industry has to offer. I don't think I could ever go back to a normal 9-5 office job.
How did you come into the position of Head Booker at UPFRONT MODELS?
I started working for UpFront Models in 2002 and at that time, I was basically just a booker, handling calls and arranging jobs for our performers and commercial models. It wasn't until early 2004 when we start dabbling more in fashion and started bringing in foreign models – in which my Director Watson and myself started molding the company towards a different image and business structure. This was also in line with what the industry wanted, as Singapore began to open up more to foreign investment.
Each model must have individual career paths in mind. How do you help them meet their goals?
Understanding the strength of the model and working on it to help them realize their dream would be the best start. Thereafter, pushing them to diversify into other areas so they are more commercially viable is the next best step. Of course, this entails a lot of dedication, sacrifice and discipline on the model's part and from there, you can separate the serious ones from the not so serious ones and plan their career accordingly.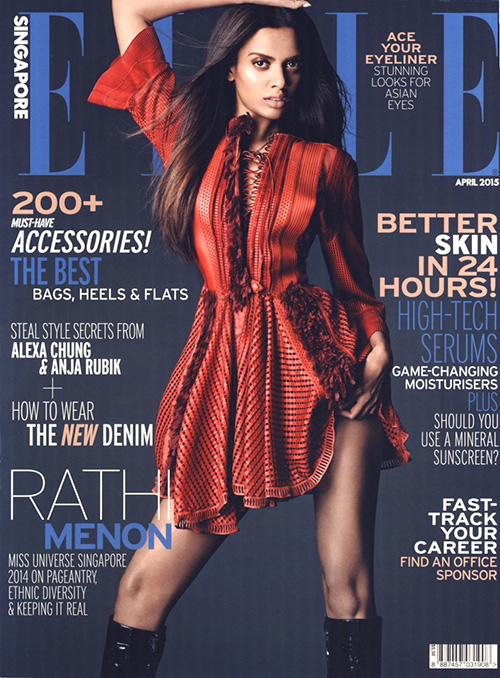 Image courtesy of ELLE Singapore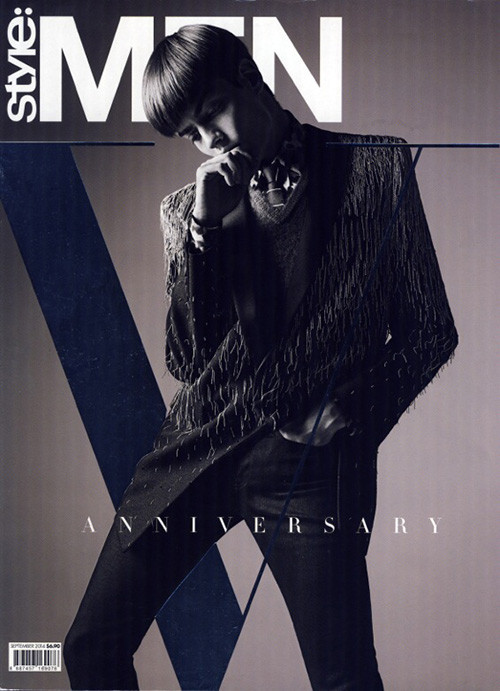 Image courtesy of Style MEN
From your experience, how has the modeling industry evolved?
Fashion is always ever-changing and at times you can never predict what's in store. From the time I entered the industry until now, it's definitely very different as we move into a more digital world. A good example would be in the early 2000's models would carry a printed portfolio as opposed to now where an iPad is your portfolio, or sometimes even your Facebook or Instagram account speaks more.
What does the future have in store for UPFRONT MODELS?
With our sister company, Art Front Gallery Singapore started 7 years ago, you'll see the bridge of Art & Fashion and the synergy between these two industries merging into one.
Does your position pose many challenges along the way?
Like every other job, it definitely does. I like the challenge because only through that, are you able to push yourself outside of your own comfort zone and be a better individual, both physically and mentally.
Are there trends in modeling like there are in fashion? For example, is one type of hair or ethnicity in one day and then out the next?
After 15 years working in this industry, I would say an agency should be bold enough to set a trend, which of course has to be based on what's relevant for fashion and produce it to the client. This will then set you apart from a fashion follower as you become the fashion leader, creating a movement for change and diversity.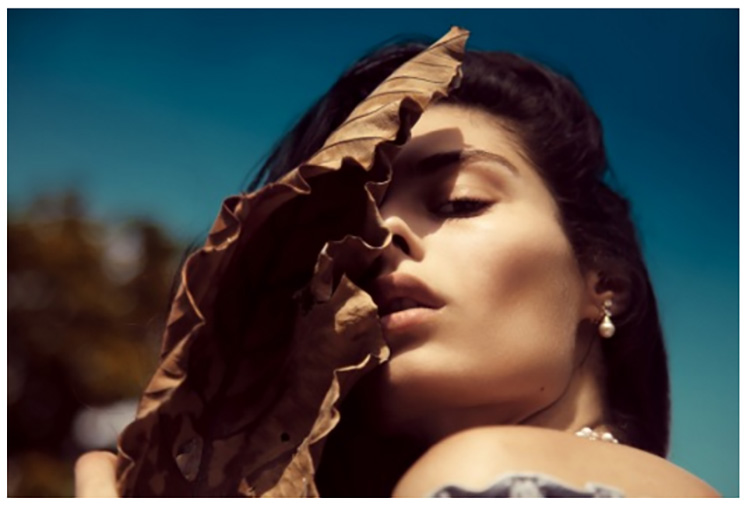 Image courtesy of Upfront Models
Image courtesy of Upfront Models
What advice would you give aspiring models wanting to break into the industry?
Ask yourself if you are able to give in 100% of your discipline, commitment and pure hard work and couple that with your ability to take rejection with an undying motto of believing in yourself and never giving up. If you are up for all that, then the industry needs you.
___________________________________________
Catch
Ewan
and his agency
UPFRONT MODELS SINGAPORE
next
Tuesday, January 31
on
Agencies Season 2: Episode 4
at
20:30 (UTC+8)
.
Agencies Season 2
airs every
Tuesday night
at
20:30 (UTC+8)
Asia,
20:00 (UTC+2)
Central Africa Time, and
19:00 (UTC-5)
Latin America.
For more about Agencies Season 2, please visit
http://fashionone.com/agencies
.
For more information about Upfront Models Singapore, visit
http://www.upfrontmodels.com
.