MAKING A DIFFERENCE, ONE MODEL AT A TIME WITH MONIKA SMOLICZ
How do you build a successful modeling agency? For a start, having experience as a model certainly helps! Such is the case for
Monika Smolicz
, director and owner of
Rebel Models
in Poland, one of the top modeling agencies in the country. Featured on our hit series
Agencies Season 2
, Monika and her team give us some valuable insight on what goes on inside the glamorous world of modeling how they strive to portray the industry as something artistic and meaningful and break down some of the negative stereotypes that it can be known for.
We talk models, hectic schedules and even dogs in our exclusive interview with Monika down below!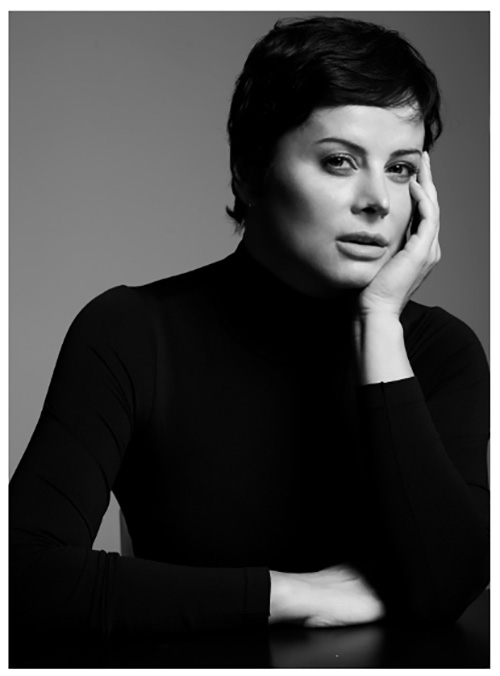 What does a typical day look like for you?
We start at 10:30, but I am usually at the agency at 11:00. I check emails from last night (from New York) and from the very early morning (from Asia). Then, I will start dispatching work to my agents and taking care of model contracts and their travel arrangements.
I am at the computer nearly all day supervising castings, options, payments and other things. Very often I check the results of the models' tests or the models' polaroids. Around 2-3 pm I will have lunch and walk my dog and sometimes the dogs of my bookers. We are a dog friendly agency and 100% of my employees have dogs. Some of them come to the agency to work with us : ))
In the afternoon, it's is usually our busiest time with clients calling and booking models, afterwards I leave office around 7pm .
What inspired you to open REBEL MODELS 12 years ago?
I was a model myself for many years. I was working worldwide, so it was natural for me to first become a booker and then open my own agency. I thought that since I know both sides of the business, I will give my models a professional service and human approach. I was also tired of working for others and wanted to be the captain of my ship. : ))
What are the challenges and perks of being director?
Well, you have a big responsibility. It is not like I can say that when I am tired I can go off for a month. You are responsible for others - your bookers and your models. You have to make sure that your company is running well and that everybody gets their salary. : ))
Why do you prefer to be a boutique agency versus something more expansive?
We are quite small, but we represent about 80 girls and 20 boys. We want to have time for everybody to make sure all of our models get the attention they need.
What kind of qualities do you look for in your models?
We look for beauty with a twist : )) I personally like girls with not so obvious beauty, but I am not into strange looking models . I think a model has to look like a model. She has to be beautiful and interesting. We love intelligent girls who can add this kind of special value to their looks : ))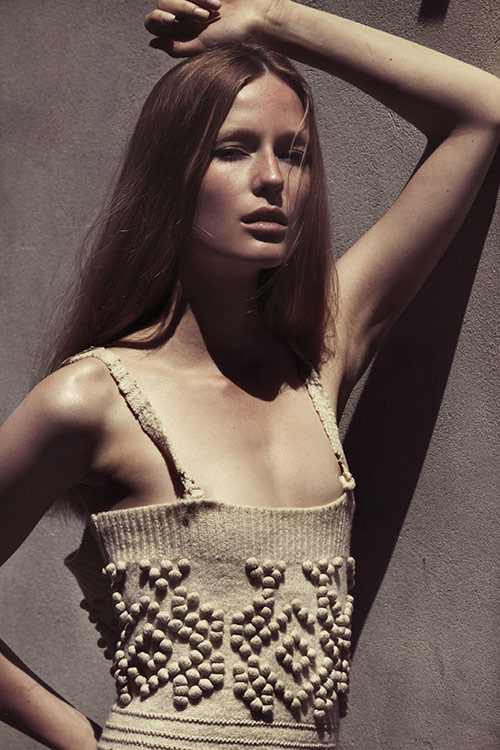 Image courtesy of Rebel Models
Is modeling viewed positively as a career in Poland?
It wasn't for a long time, but now thanks to many Polish top models it is better than before. Poland is still the kind of country where we value more education over looks, so a lot of people do not consider modeling as a serious business. A lot of people demonize modeling, like it is dangerous, full of playboys and drugs and anorexia. We are trying to pass on the message that it is the same business like any other with its dark sides and highlights, but if you are smart, you get the best of it with the help of a professional agency .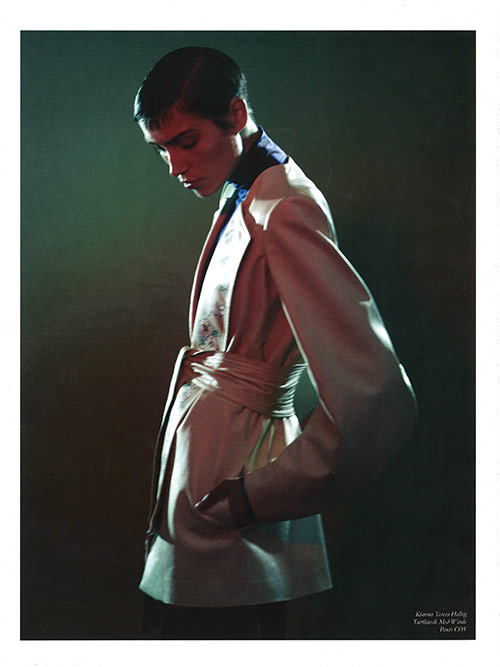 Image courtesy of Rebel Models
How has the modeling industry evolved since REBEL MODELS was started?
When we started there was no Facebook or Instagram. The models were valued by their beauty and achievements in the industry, that being their portfolio. Nowadays, it is the amount of followers that counts, which I think is sad.
When you are to take a break from your busy schedule, how do you like to enjoy your free time?
My favorite place on earth is Asia, especially Thailand. I go to the small island, go diving, relax, hang out with the dogs and clear my head from my everyday hectic life. : ))
What's in store for the future of REBEL MODELS?
We are discovering new markets that can work to the advantage of our models, plus we are targeting markets that are not so popular yet, but have great potential, great clients and photographers. The next step will also be the opening of a celebrity division – but for now, I cannot say more! : )))
Catch
Monika
and her agency
Rebel Models
on
Agencies Season 2
,
Episode 4
next
Tuesday, January 31
at
20:30 (UTC+8) Asia
.
Agencies Season 2
airs every
Tuesday night
at
20:30 (UTC+8)
.
Learn more about Rebel Models at
http://www.rebelmodels.pl
.
For more about Agencies Season 2, please visit
http://fashionone.com/agencies
.