Feathers, Fragrances and Fashion Week with Teresa Helbig
Barcelona born and based, Teresa Helbig is one of Spain's fastest rising talents in fashion and design. Having spent her childhood in her mother's couture atelier, Helbig started out her career at an early age with a refined taste for detail and perfection. Her bold designs are instantly recognized by her signature craftsmanship and use of only the finest silks, tulles, beads and other luxurious materials, showing that talent and an eye for style does indeed run in the family. It is her sophisticated aesthetic, unique approach to design and textile and her dedicated attention to detail that has earned her the 'Best Collection' award at Madrid Fashion Week two times––and counting.
We sat down with the designer of the moment to discuss film, her new fragrance line and the top secret inspiration behind her latest collection. Read more below!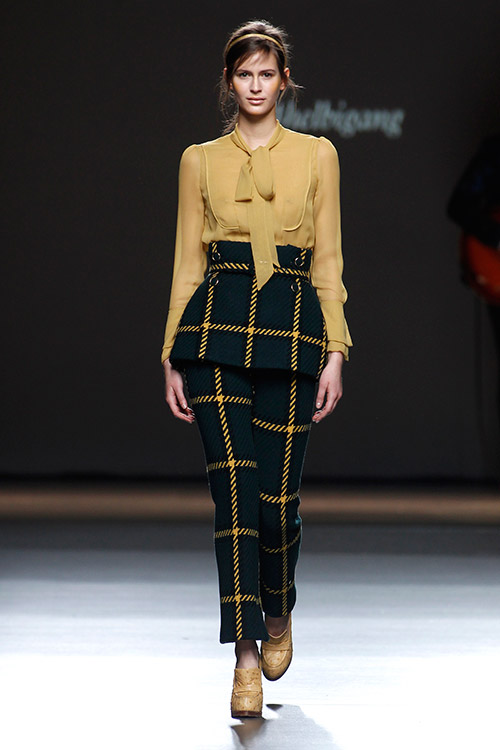 STEPHANIE: Where do you find your daily source of inspiration?
TERESA HELBIG: ​Old movies, close ​​friends, memories, books at vintage markets, a simple image in a magazine, a character in a comic...Ideas are everywhere if you keep your eyes open.
What is your favorite part of participating in Madrid Fashion Week?
The day of the fashion show is the first day that we see the collection in movement. It's also the first external feedback we get. There's this big adrenaline rush––you feel all kind of emotions together.
If you could​ describe your brand in 3 words, what would they be?
​Rebel, seductive, charming.​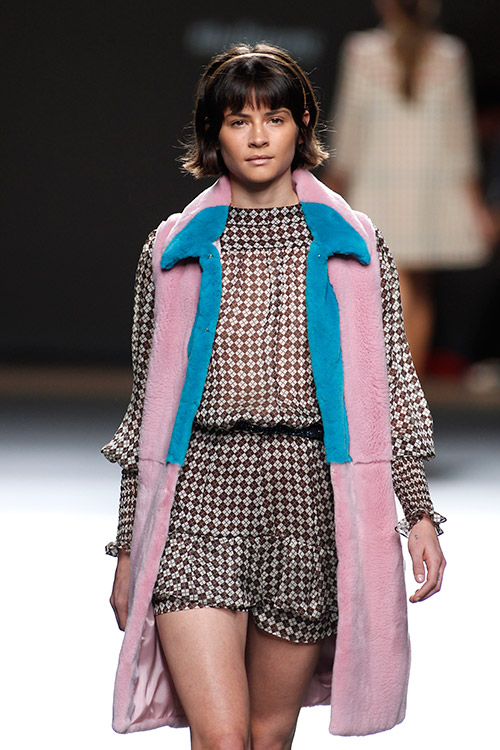 If you could make a collection based on one movie, what movie would that be?
​"Léon. The Professional", Luc Besson 1995. I love Mathilda (Natalie Portman). ​
What's​ the inspiration behind your collection for Fall/Winter 2016?
​It's still a secret! But we can give you three hints. Dance. Western. Feathers.
What is one feature you look for when casting your models?
​It's very difficult to describe, but you distinguish it instantly when you see it. It's a way of walking, a way of looking, how they move their hands, a touch of ​​allure. ​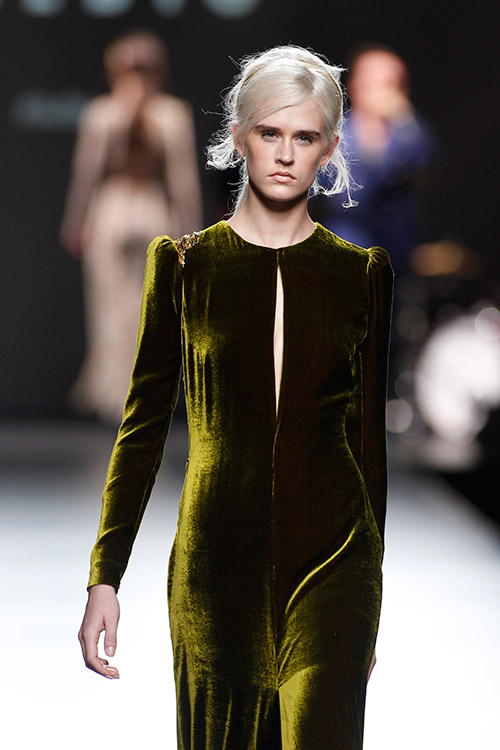 What's next for Teresa Helbig?
In September, at the same time of the fashion show, we'll release our first perfumes, edited by the local fragrance artisans
Carner
. Three essences, three stories: Teresa, Tanger Memories, A bulldog in the atelier. They're about Teresa's style, our favourite place and the everyday life in our couture atelier.
Want to learn more about Teresa Helbig and Madrid Fashion Week?
Tune into Inside Fashion Week episode 5 on Monday, August 8. Visit our program
schedule
for more information.