A Sustainable Life is a Quality Life: A Sit Down with Bojana Draca
This week, we sit down with Bojana Draca of the zero waste clothing brand Farrah Floyd. Draca's latest collection, "Life is Elsewhere", uses innovative, sustainable fabrics to create designs for the conscious woman. Based in Germany, Farrah Floyd is dedicated to upholding the utmost quality in both design and sustainability.
Read more about the designer and brand below, and tune in to Eco Fashion on April 19 for an inside look at the studio. Visit our
program schedule
for more information.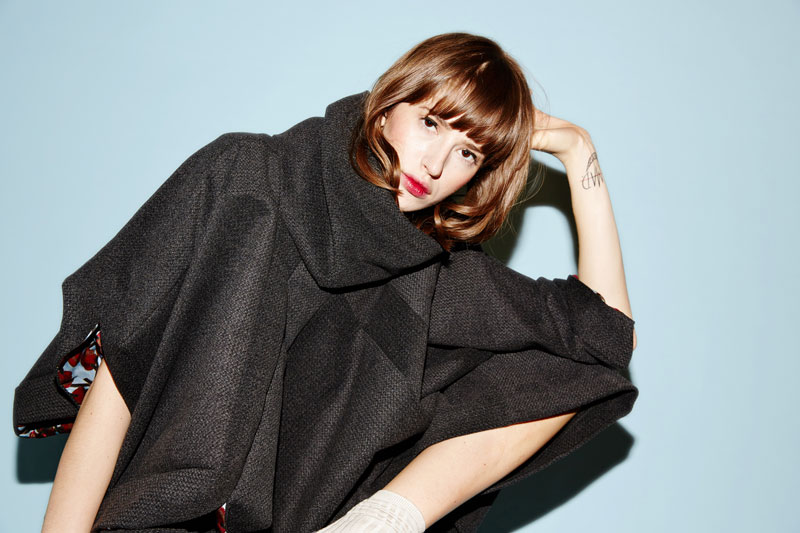 Photo Credit: Claudia Klein
STEPHANIE: Tell me about your brand and what inspires it.
BOJANA DRACA:
I started Farrah Floyd directly after finishing master studies in Sustainability in Fashion. It was basically a continuation my master theses - I kept developing my zero-waste technique and I always tried to stick to the same aesthetics. My wish was to build up a brand with high standard for quality, design and sustainability.
What are some of the difficulties that arise from designing sustainably?
It's hard to keep up with other 'conventional' designers. Everything consumes more time and money - developing zero-waste patterns, sourcing sustainable fabrics, producing in Germany, reaching the market... Once you have your network, and a more or less constant circle of people who help you in different areas, everything is easier.
Why do you think environmentally conscious fashion is important?
The textile industry is one of the most polluting, and we reached the point when it's the question of survival, not a choice.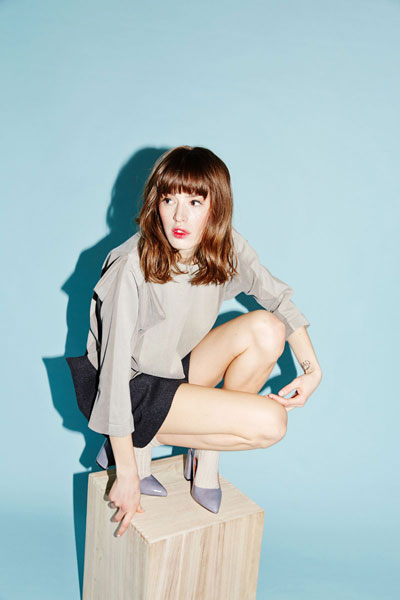 What inspires your designs?
Many things inspire me, but the most constant source of inspiration are always different characters and their personalities. Sometimes they are real people, sometimes they live in books, songs and movies. There is always something about them that I find deeply inspiring - their silence, beauty, wisdom, strength... I build up a story in my head, make collages, some abstract sketches and somehow after a long process the story turns into a final ready-to-wear product.
What is the biggest challenge of designing sustainably?
How to get out of the niché of sustainable fashion.
What is the most rewarding part of designing sustainably?
Knowing that I do my best not to harm people and nature while doing my job.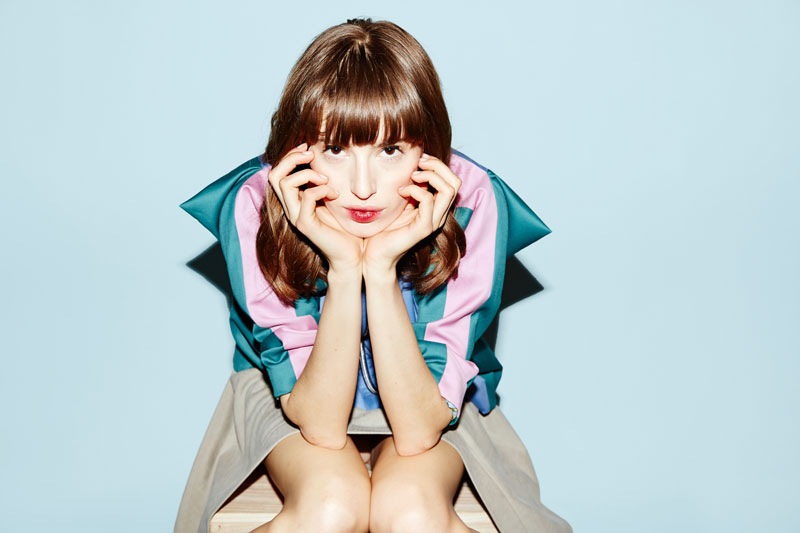 Who are 3 designers that inspire you?
Yohji Yamamoto, Rei Kawakubo, and Coco Chanel.
What are some of your must-haves this season?
My must-have every summer season are white tops any kind.
What are some tips for people who want to start living more eco-consciously?
Don't forget that every little thing counts.
All photos by Claudia Klein, courtesy of Farrah Floyd