5 Worst Trends of 2014
In the spirit of the new year, I've decided to make a list of fashion resolutions. Looking back, I've made some pretty questionable garment choices this year. Why did I ever think I could pull off
glittery harem pants
? Embarassing.
However, I'm not the only one who's committed fashion crimes this year. From glorified gaucho pants to socks and stilettos, 2014 had its own list of wardrobe failures. Let's start 2015 with a clean slate, and bury these five trends forever.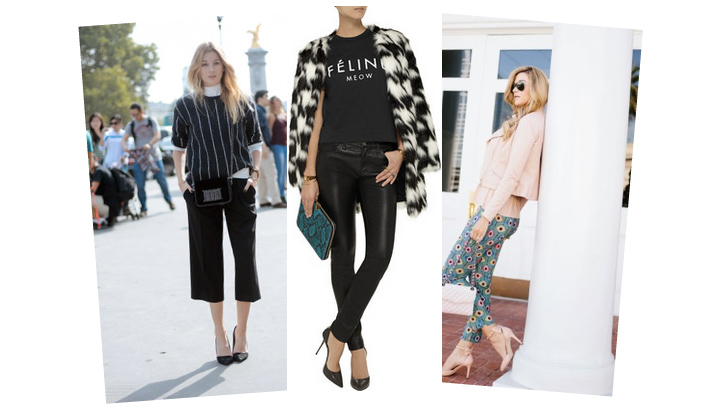 Culottes, wordplay, and printed pants make the list
1. Culottes
Culotte is just a fancy word for
gaucho
. Remember when gaucho pants were considered cool a decade ago? No? That's because they weren't. Culottes are somewhere between flared capris and the gaucho pants your 13-year-old cousin wore to middle school for a year. Seriously, this trend is the worst.
Instead
: Try an A-line skirt.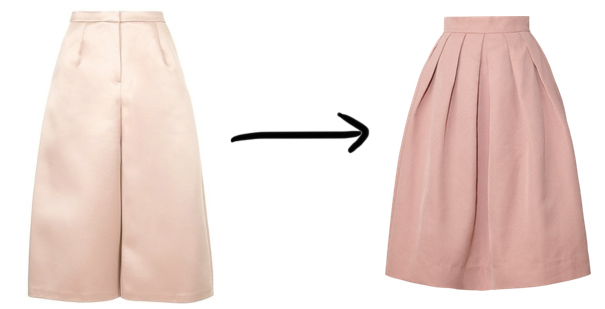 Culottes vs. an A-line skirt
2. Bad Designer Puns
Bad designer puns had a good run. I'll admit, I even bought into it. Two years after the start of this trend, however, I'm tired of seeing shirts with "
Homiés
" and "
Féline
" screen printed all over them. When fast fashion retailers start ripping off designs that were imitating other designs to begin with, you know its time to move on.
Instead
: Invest in something from the actual brand that will outlast trends.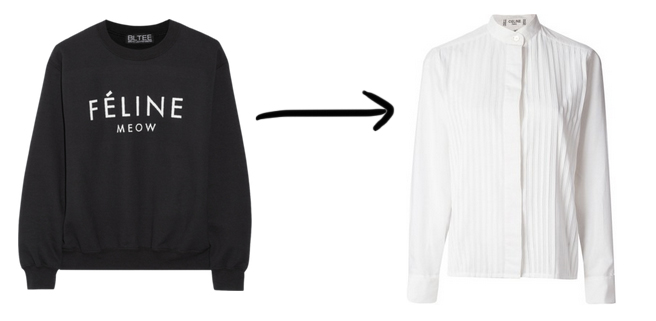 "Féline" imitation vs. a classic Oxford by Céline
3. Normcore
I previously expressed my disdain for normcore in
this article
. Socks and stilettos were never ironic or cool, and is a trend that's best left to people like Rihanna (let's face it, anything would look good on Rihanna). Phrases that come to mind with normcore include "Can we not?" and "Just stop".
Instead
: Just buy a pair of
Nikes
.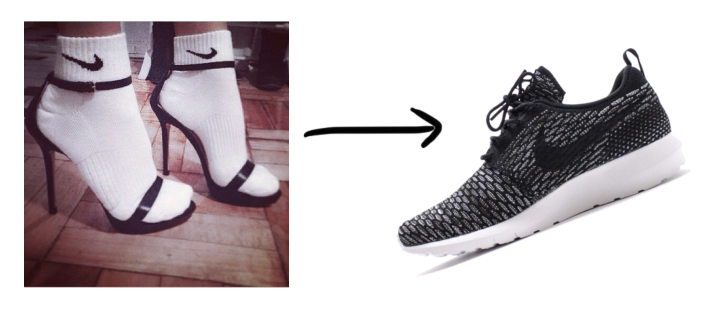 Nike socks with stilettos vs. actual Nikes
4. Printed Pants
This one isn't just me. Printed pants have been been statistically proven to be going out of style by
online market research
that was conducted on Black Friday. Flared, skinny, or culotte (I hope not!), your legs are going to be seeing a lot of solid colors in 2015.
Instead
: Try pants in an unexpected textile, like leather or velvet.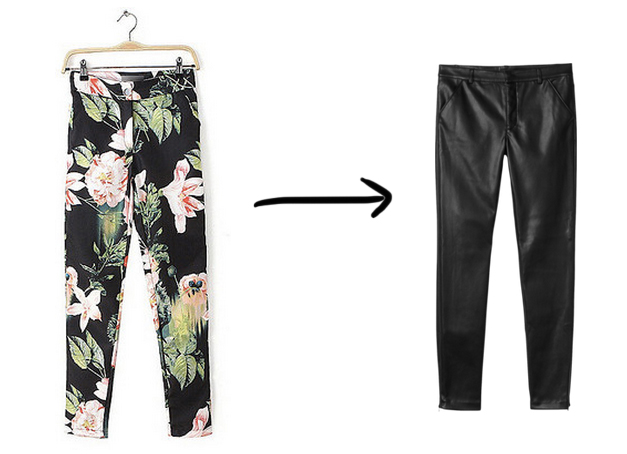 Printed pants vs. pants in a different textile
5. Double Buns
It wasn't cute when Miley did it, and it's still not cute now. Unless you're a toddler or a cartoon character, this double bun hair style needs to be locked in the closet along with the
Bumpit
and sock bun.
Instead
: We dig Miley's chic and sassy pixie cut.

Childish double buns vs. a chic pixie cut
Credit:
Polyvore