STYLE DIARIES : CAPRI
It's that exciting time of year again when the Fashion One team head off to explore another fascinating destination for the Stefanie's Style Diaries show. This season, is particularly spectacular as you all at home will be visiting the Amalfi coast in Italy.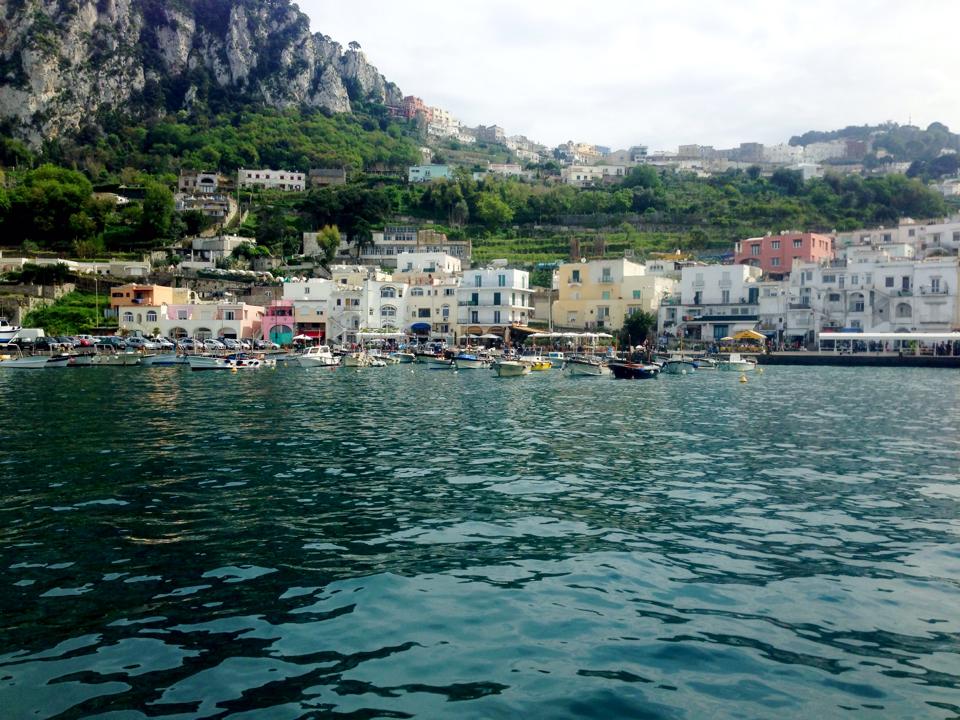 With two locations, it is set to be an exciting adventure as I discover all that Capri and Positano have to offer at some of the world's finest locations and hotels. The first stop was getting to Capri from the south of Italy in Naples. It was a beautiful boat trip over to one of the world's most picturesque islands and upon approaching the island it was instantly obvious how breathtaking this place truly was. The location itself became popular with tourists in the 1950's as still is a destination hotspot today for those that want to experience a piece of the real 'Dolce Vita' lifestyle.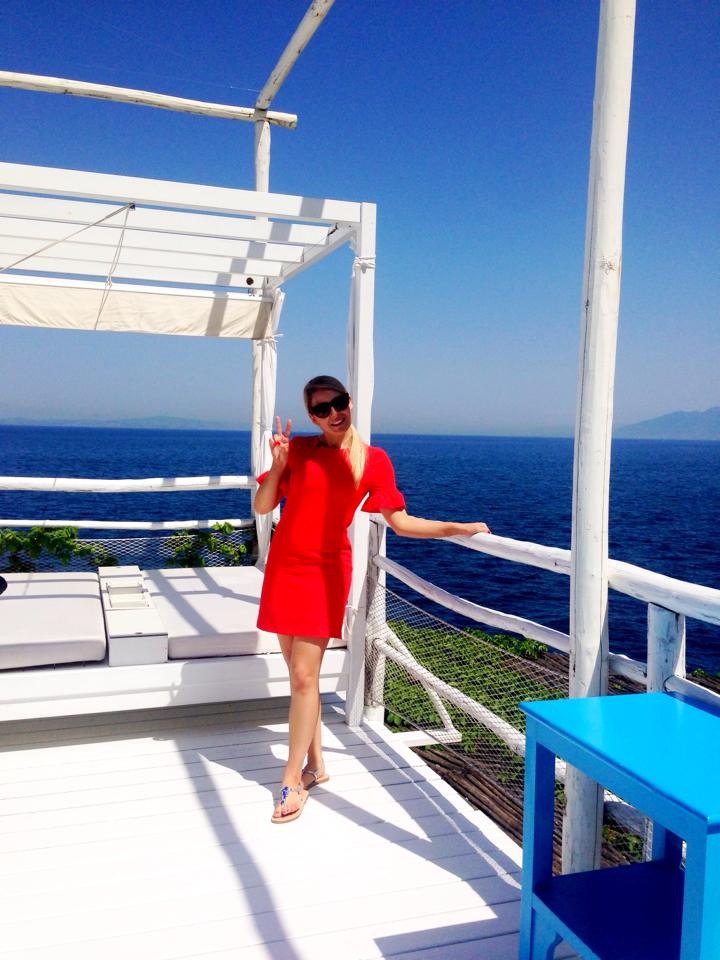 After setting foot on the island I was quickly whisked off to the hotel destination – The Capri Palace in AnaCapri. The hotel really does live up to its name of 'Palace' with its 5 star rating and michelin star restaurant. Here, I really could take time to be relaxed, inspired and refreshed with a treatment at its very own Beauty Farm and appreciate fine art with its onsite White Museum.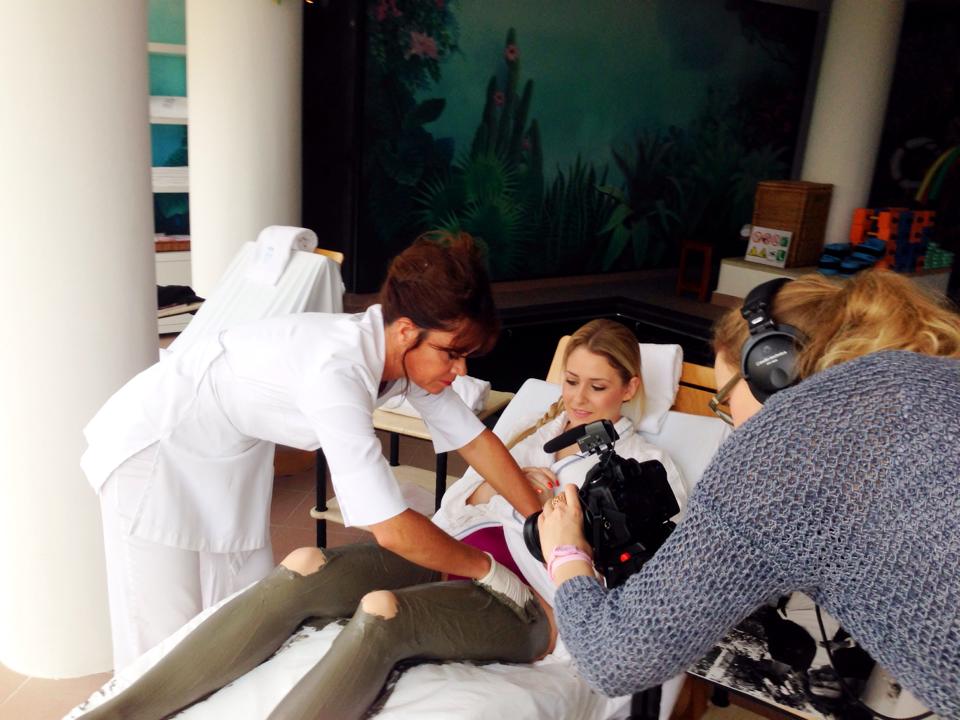 During my stay, I was lucky enough to meet and interview the owner of Capri Palace, Mr Tonino Cacace an inspirational character that has transformed a family business into the spectacular hotel it is today. With 57 rooms and 15 suites all elegantly furnished it was clear to see why this destination is so loved by many celebrities including Gwyneth Paltrow and
Julia Roberts
.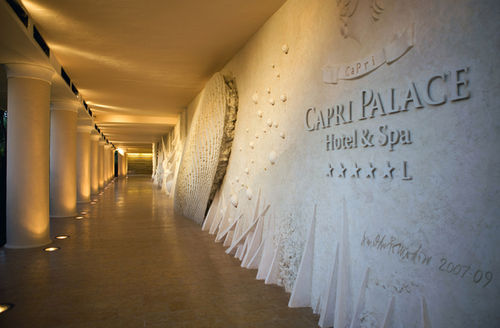 With so much to see and take in on this wonderful island, I decided to visit some of Capri's well known attractions including the world-famous grottos with boat company BluRide. I had the most exciting afternoon on one of their boats experiencing the island from the sea and the landscape was unlike anything I've seen before. The waters where as crystal blue as the sky and being out on the water made the experience unforgettable. If you ever visit the island this is a must do believe me!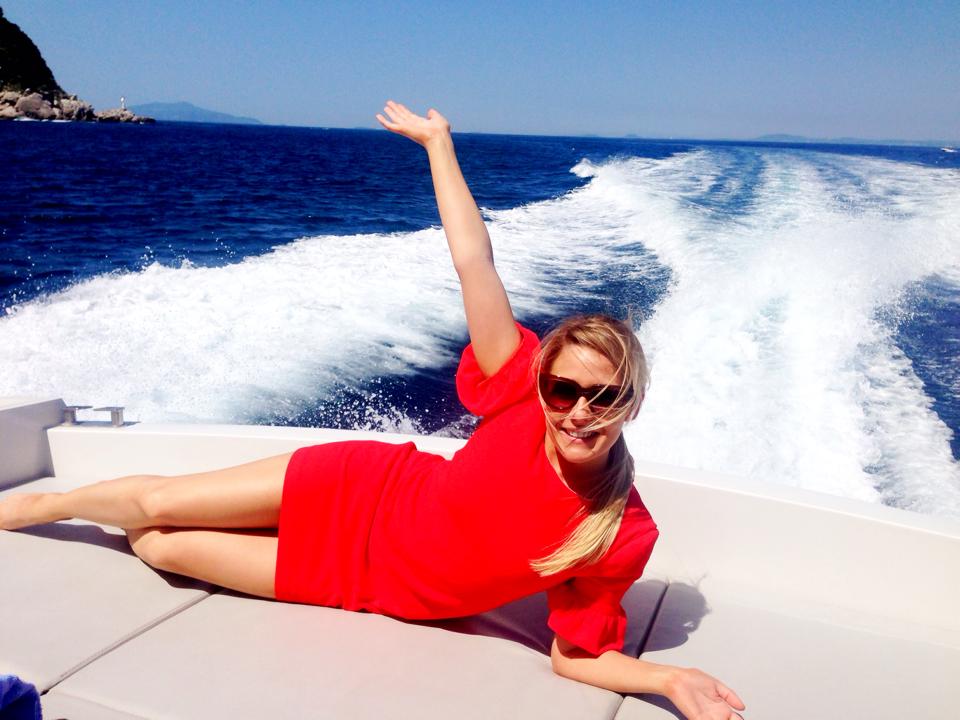 With so much that is wonderful about this island, there was so much to see and do but I can't spoil it all before you watch the show! Airing soon exclusively on Fashion One I'm sure you will fall in love with Capri, as so many others before have.