TRANSFORMERS FITNESS BOOTCAMP – LANZAROTE
After taking part in the Fashion One's new Dining With Style series and Fashion Week swiftly approaching, action needed to be taken to get myself looking great for one of the biggest calender weeks in the fashion world's diary.
I came across a fantastic fitness group based in London called The Transformers. Known across the United Kingdom for training celebrities and sports personalities alike, The Transformers believe that the foundations to success and health are great nutrition, plenty of exercise and the right mindset. The fitness group have over 20 fitness classes and events every week where they also apply Neuro Linguistic Programming to help increase your energy and make your outlook on life more positive. Transformers also provide their members are also given nutritional support to make sure they're on the right track according to their goals.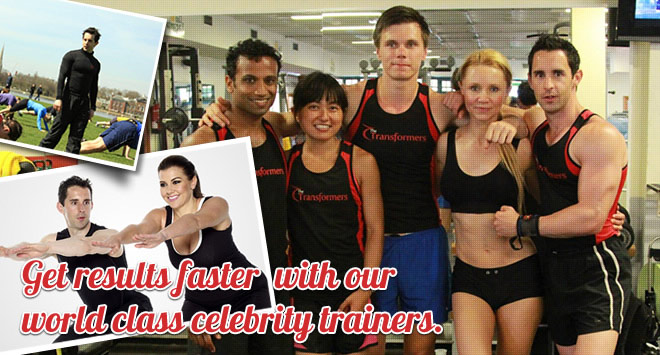 This is exactly what I needed to get me on track for LFW! After chatting with the founders Agnes and David about which fitness plans would be best for me, they whisked me off to the amazing island of Lanzarote for an intense bootcamp style week in the sunshine to whip me into shape.
The week consisted of various fitness activities with the fitness experts, with so many classes to take part in I was spoilt for choice. I kicked the week off with morning 5k runs, boxercise and high intensity classes in the gym with professional athlete and chief fitness coach David Evans. David is an expert in fitness and nutrition and has worked with celebrities including fashion designer Julien MacDonald (OBE) so knew exactly what I needed to get me runway and fashion week ready. David was an amazing coach and really got everyone in the class motivated, meaning we where able to accomplish more than any of us thought was possible.

I spent a lot of my time relaxing, strengthening and stretching with Master Yoga Instructor Sissi Hamilton. Her main passion since childhood has been movement and form, she has danced traditional Chinese and modern dance since she was a child and later discovered her talent for yoga. Her yoga classes are suitable for beginners through to more advanced students and Sissi is able to coach both at the same time. She really tested my flexing skills and got my downward dog to perfection! I really enjoyed spending time with her and learning more about this amazing form of exercise.

On hand with all nutritional advice was the co-founder and the CEO of The Transformers Dr Agnes Electra. Originally from Poland she specialised in cardiology and it was while she was training, Agnes realised the importance of preventative medicine and the realisation that the NHS was more of a disease management system. Practicing what she preaches. At the age of 40 Agnes became a finalist in the Maxitone Body of the Year competition, the first lady in her forties to do so. As a health and fitness author, she has written many articles for national magazines on topics such as nutrition and anti ageing. She has created a number of healthy recipes which are published regularly in our newsletters. Agnes took time out of her work out schedule to teach me the importance of a healthy diet and lifestyle and gave me some recipe tips on creating delicious yet nutritious meals.

Although the week was intense, I enjoyed every moment of it and really got stuck into the week. All of The Transfomers team where enthusiastic, motivating and inspiring keeping everyone positive at all times. I left the beautiful Lanzarote feeling excited and ready for fashion week as well as feeling great about myself.
I hope you all at home enjoy this fun and motivating two part series exclusively on Fashion One - episode one airs 12th March 2014. I hope it gets you feeling positive about exercise and looking after yourself!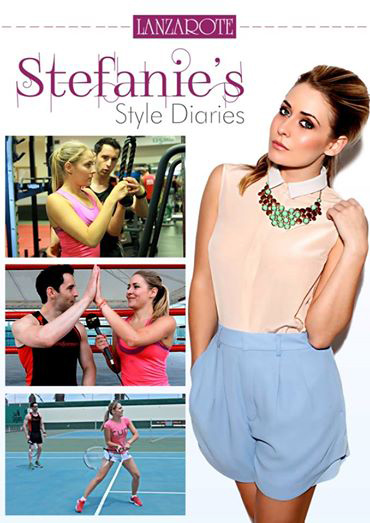 If your in London, feel free to check out The Transformers classes. They run a free weekend bootcamp every Saturday and Sunday to give you a fun taster of what the team is all about! For more information, advice or to get in touch with the team please go to :
WEBSITE :
http://www.thetransformers.com
FACEBOOK :
www.facebook.com/transformwithus
TWITTER :
https://twitter.com/transformwithus