WHAT TO WEAR ON YOUR FEET AND WHAT YOUR CHOICE OF FOOTWEAR SAYS ABOUT YOU
It is said if you want to learn about someone when you first meet them, look at their shoes. Footwear, not eyes are the mirrors of the soul. Curious eyes are able to look at your shoes and discern much more than you would say with your words by the brand, the style, the wear on the shoes and even the fit. For both men and women, your values are expressed through your footwear. What do your shoes say about you?
Backed by several studies, people's impressions of you might be based on the footwear you're wearing. You want the shoes you wear to make a good impression. Ideally, selecting a good pair of footwear should be both functional and stylish, and chosen appropriately for their purpose.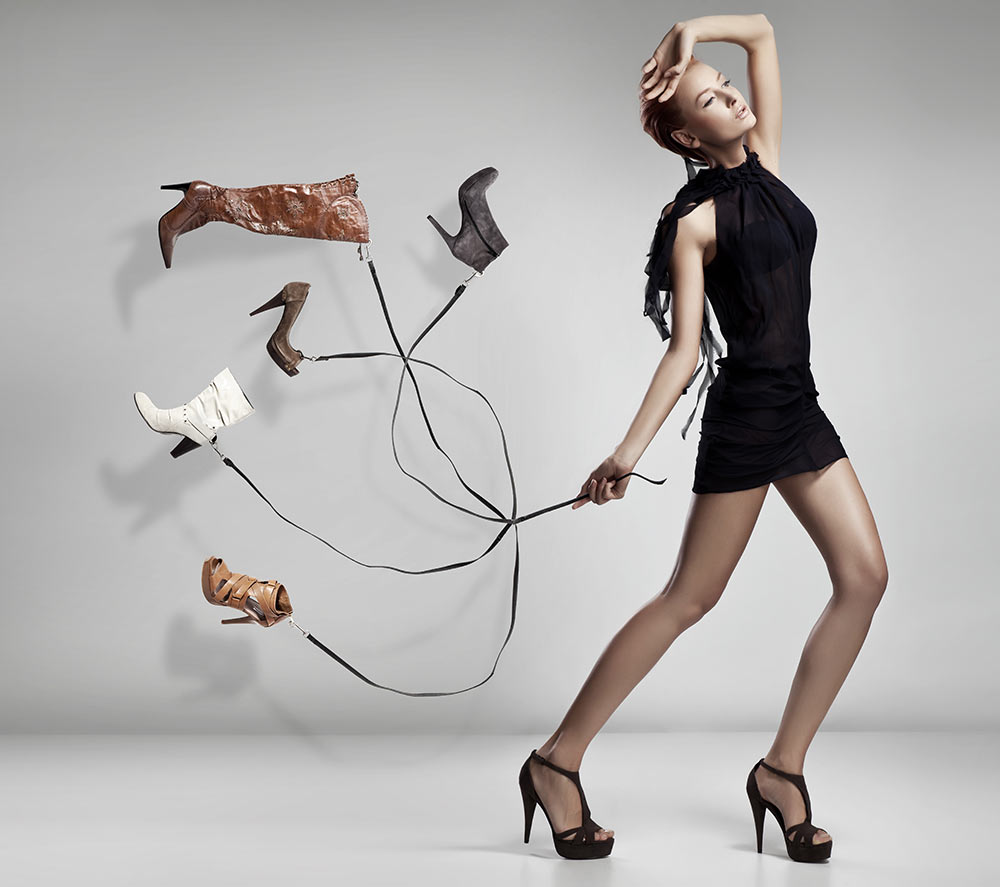 While the shoes you wear may just be a small component of your overall wardrobe, they are however a key essential and definitely worth spending extra time and money on. Whether slip-on flats or high-heel straps, to dress shoes and even boots, the sole you wear is an investment that complements the very foundation you stand on. Earn a dandy reputation or be that stylish lass by donning the best footwear to proudly take a step forward.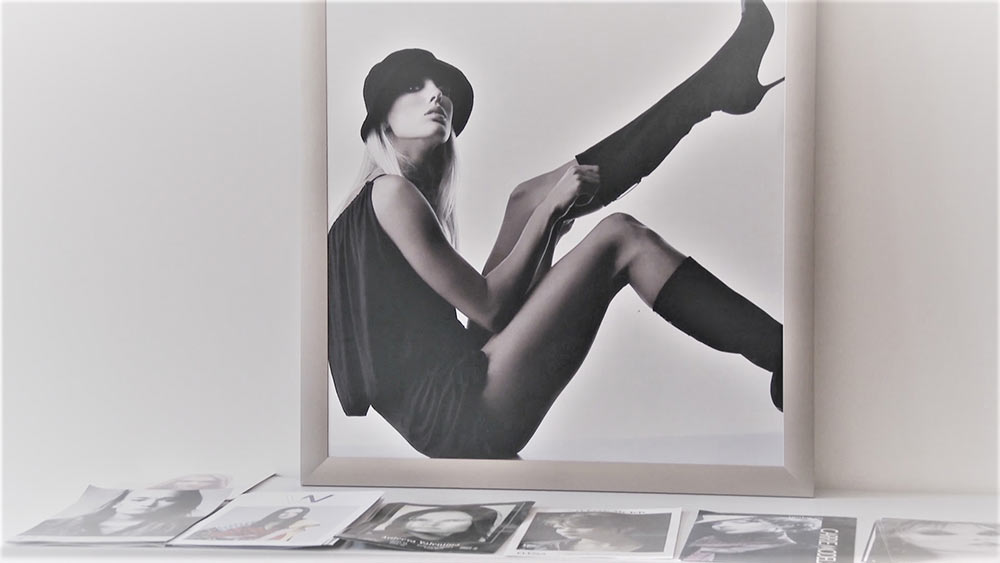 Being the most functional piece of attire, we should also remember that all shoes are not created equal. Therefore, we should make consideration for versatility, style, and quality. An investment in higher quality well-made shoes might be more expensive upfront but will pay for themselves in the future. Well-made shoes can be re-soled and could end up cheaper in the long-run, compared to regularly buying new pairs of cheap, lower-quality shoes that won't last as long.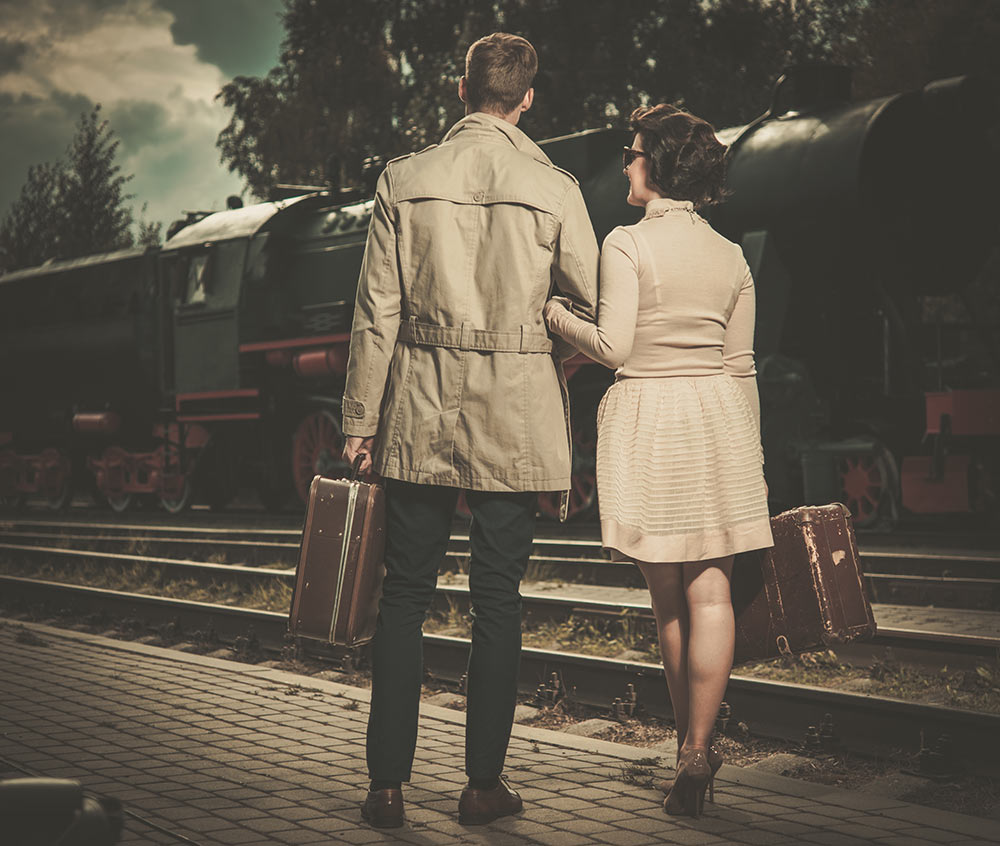 Shoes should be taken seriously. For some women, any reason to wear their Louboutin's at whatever the financial or cost of comfort, is a good one. For others, choosing footwear that both looks and feels great is a priority. Just like the rest of your ensemble, what shoes you wear are another element to display your personal taste. The choices you make about your appearance will reflect your feelings about the occasion. Beyond the superficial, whether you are funky, classy, cool, sassy or have a great sense of humor will shine brightly through your fancy feet.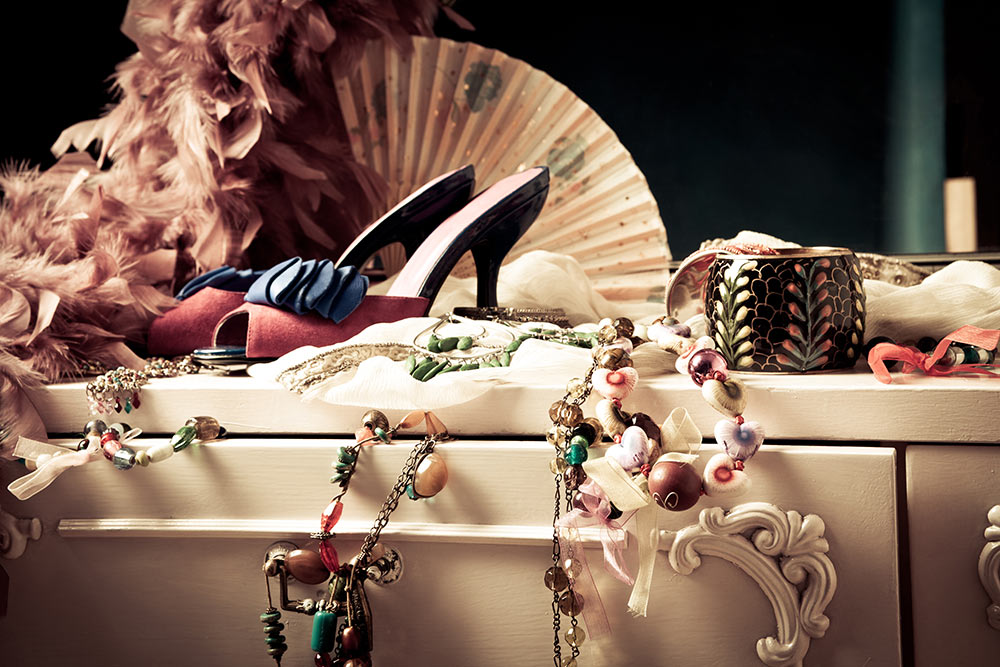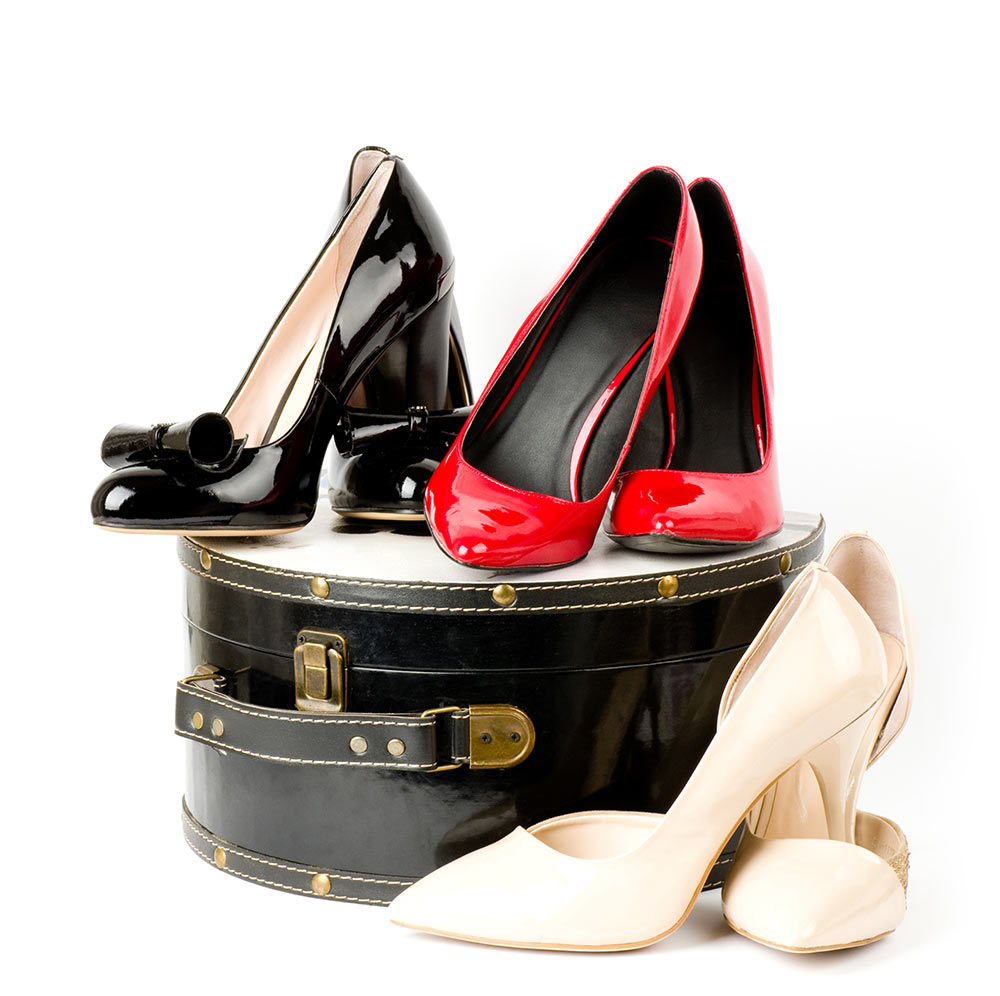 For refined ladies, classic pumps are always a timeless addition to any outfit. Whether they're nude or black these chic pieces will always bring a touch of sophistication to your wardrobe. Heels will basically work with just about any outfit and will make your legs look longer to boot.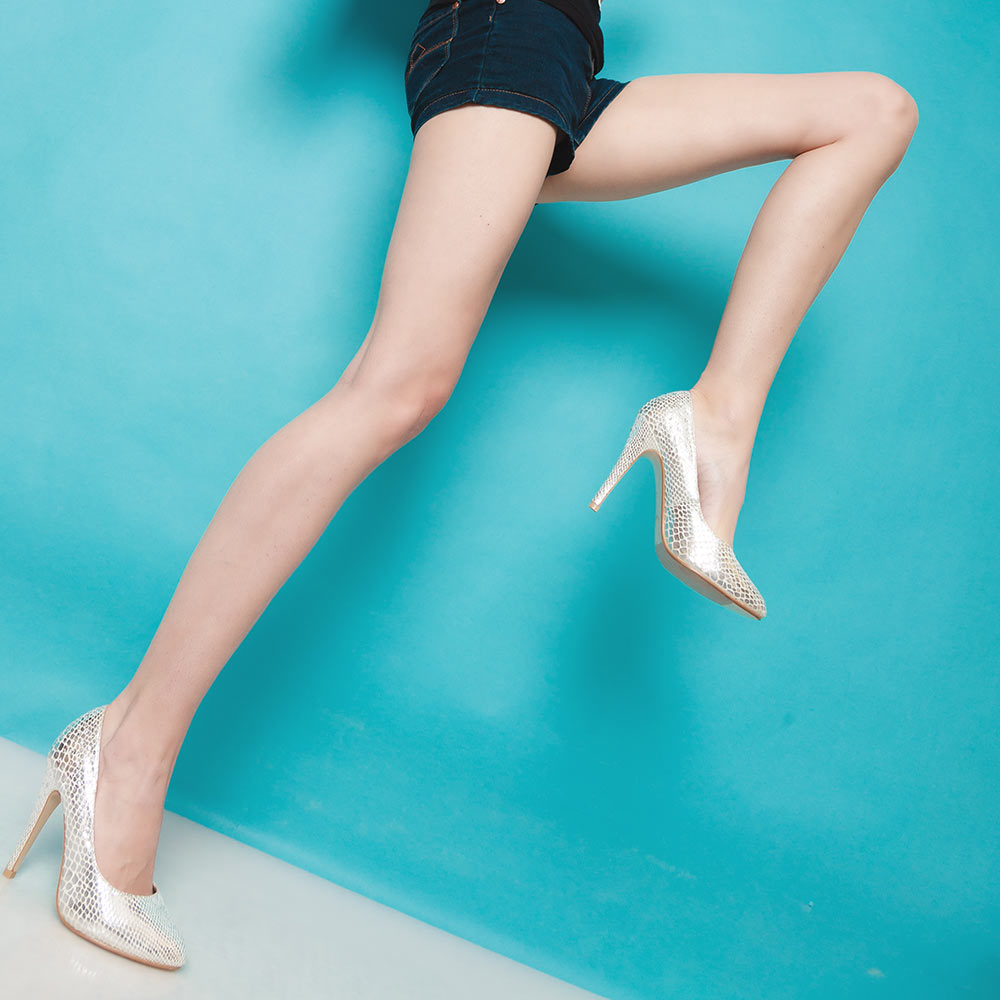 In the shoe realm, all women at some point in time cannot resist aesthetic over practicality. A more challenging yet highly coveted footwear of choice is super-chic high-heeled shoes or stilettos. Adding elegant straps projects a more delicate and distinct level of formality, kicking up your style quotient for the office and evening events.
To boost shoe confidence, pair any outfit with vibrant red heels or a Parisian style block heels in monochrome leather and sling back detail. These are classic shoe choices that bring the right amount of sass and can work either as a statement or a casual shoe. These shoes are a great match for a flowy summer dress or tailored black trousers.
For the ultra-chic woman on the go, a pair of formidable killer heels is a must. There is something powerful about a woman in stilettos that everyone notices. It may sound silly, but choosing the right kind of heels will do the trick.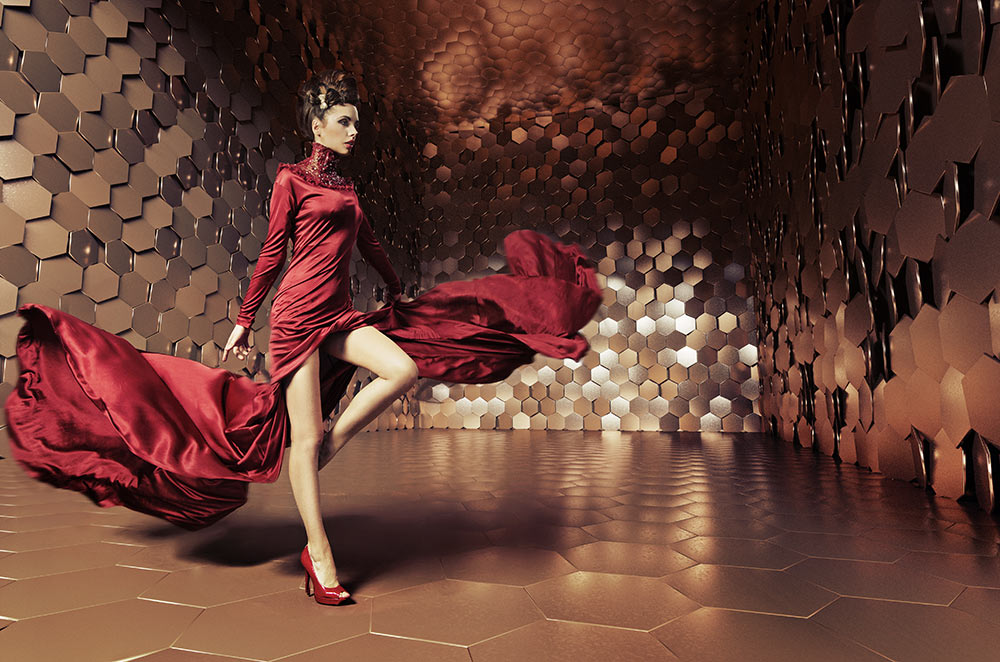 One could never go wrong with the classic cross-strap heels that function as a day or a night shoe. They are comfortable and look great with any outfit, even when paired casually or with daily denim.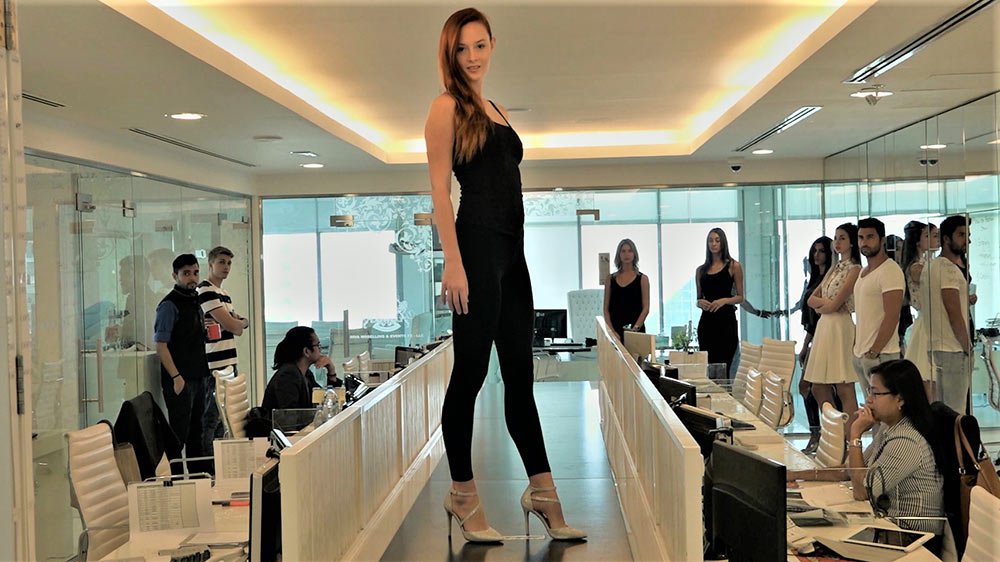 When looking for a perfect party shoe, try to think of the perfect balance between futuristic and old-school classics or fun and super feminine styles that make a splash.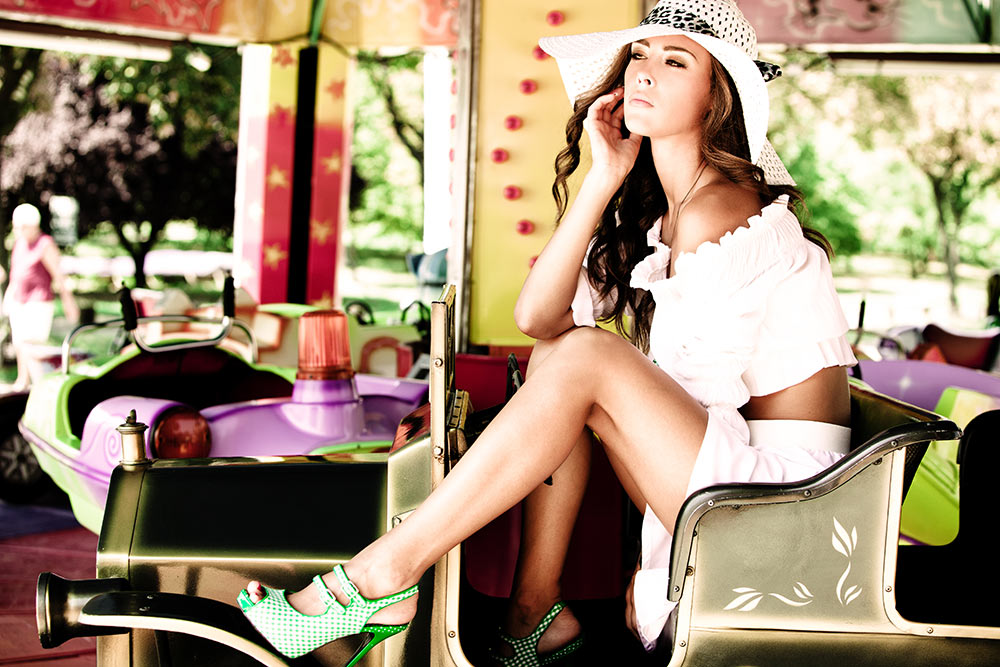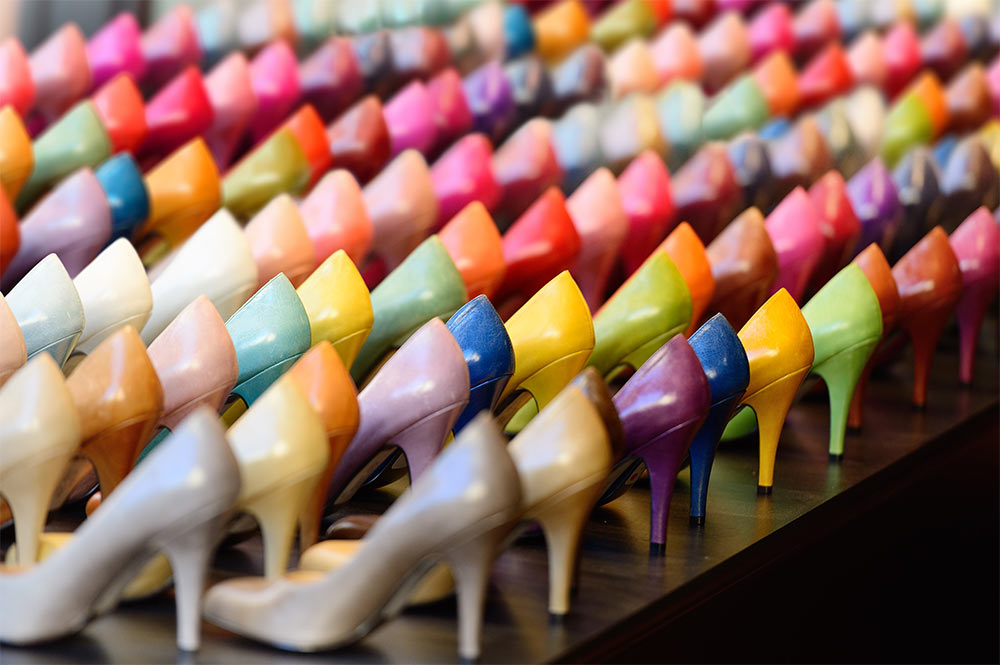 For hot-weather in spring and summer, trade in your black pumps for wedge espadrilles, the chic black straps elevate the casual jute rope sole. Keep a pair of chic rain boots under the desk in case of short notice flash rain, a weatherproofing tip that will save your style from the weather.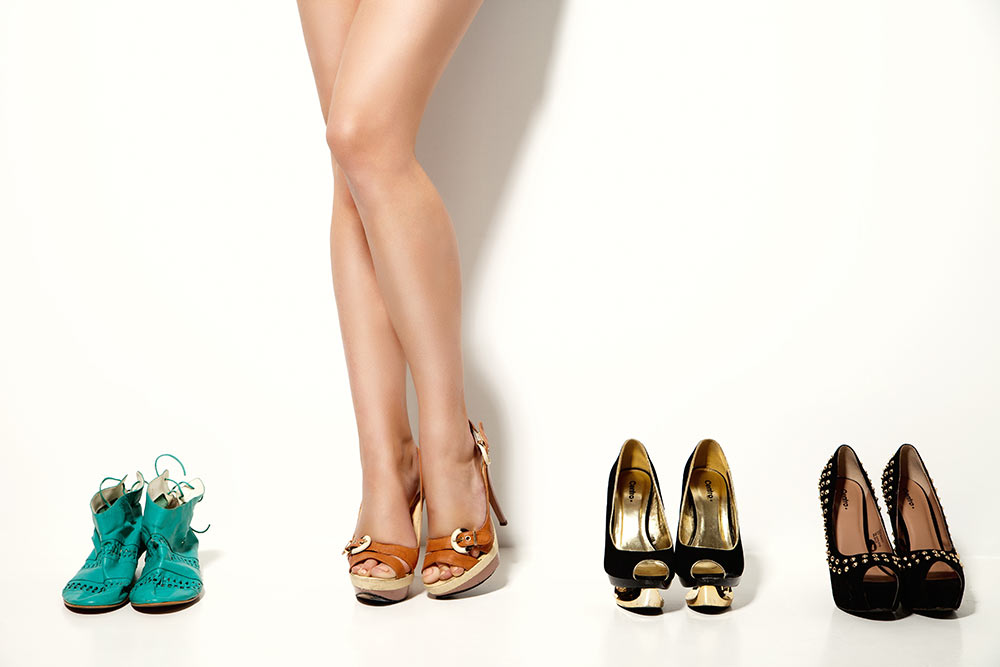 In fall/autumn and winter, when boots are a must whatever the temperature or whether or not there is snow, you can remain on the fashion summit choosing from boot styles of all heights, toes and detailing to keep you fashionable all year round.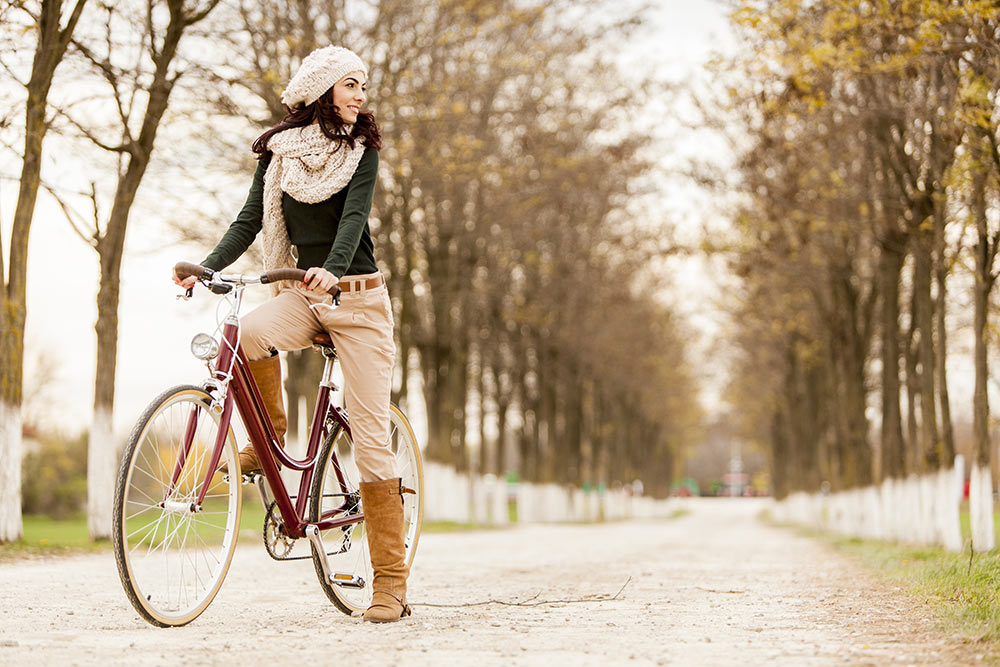 For those who'd prefer flats, dressy slip-ons or stylized canvas shoes are perfect choices. We aren't talking about your average gym-worn trainers; if you're going to swap stilettos, go for fancy sneakers especially for a day on the move or possibly a pair of polished d'Orsay flats which are comfortable slip-ons still stylish enough for the office.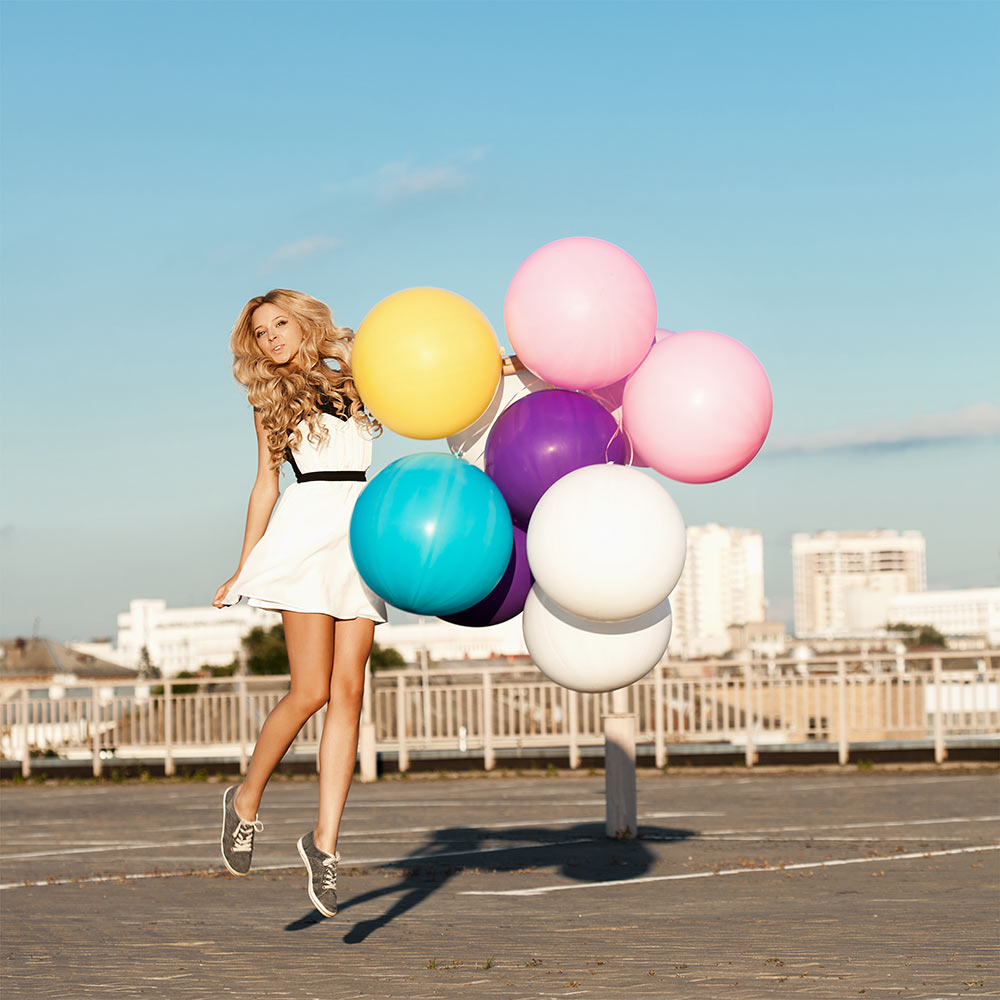 Another alternative is to rock menswear inspired-flats whether brogues, loafers, Oxfords or bluchers. For women or men, they exude the same degree of polish and sophistication. These shoe designs are also best for those who prefer a more laid-back look but still want to dress appropriately when attending formal gatherings.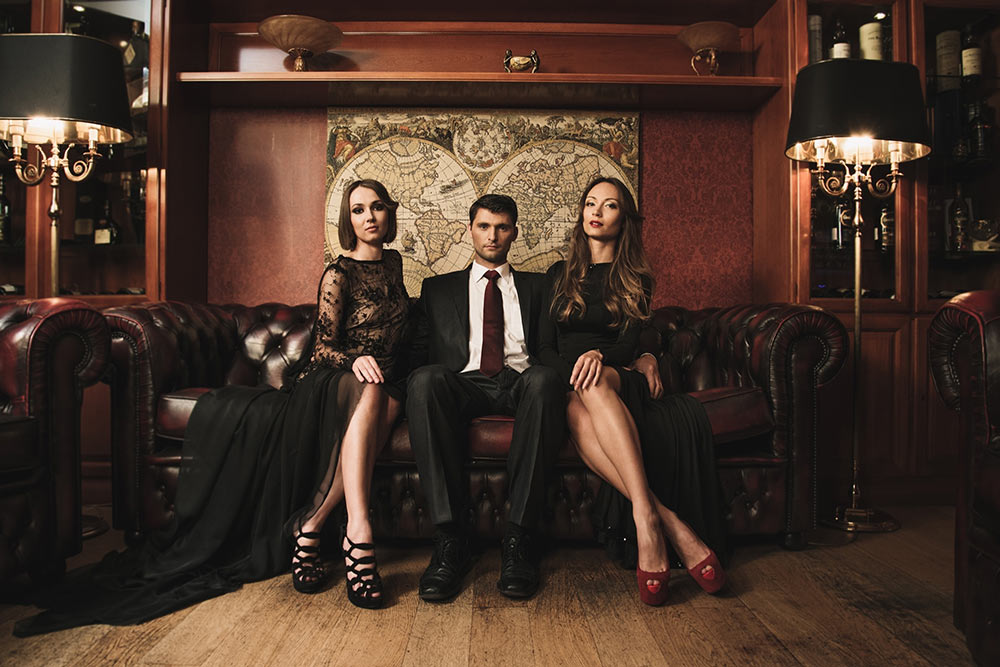 As the saying goes "The shoes make the man." For the gents, for an all-around dress shoe that will work with pretty much every suit color, you can't go wrong with a black cap-toe oxford, which is often worn during weddings and funerals. If you're looking for something a little more dashing, wear them in gray or navy or you could even consider a burgundy medallion-toe or brown wingtip.
For those men who prefer a unique type of shoe that will surely catch everyone's attention, monk strap dress shoes are a perfect choice. They come in one, two or even three buckled straps replacing the usual shoe laces. Should you choose to wear cufflinks, wrist watch or belt buckle, make sure that the shoe's clasp which is usually silver, brass or gold will match.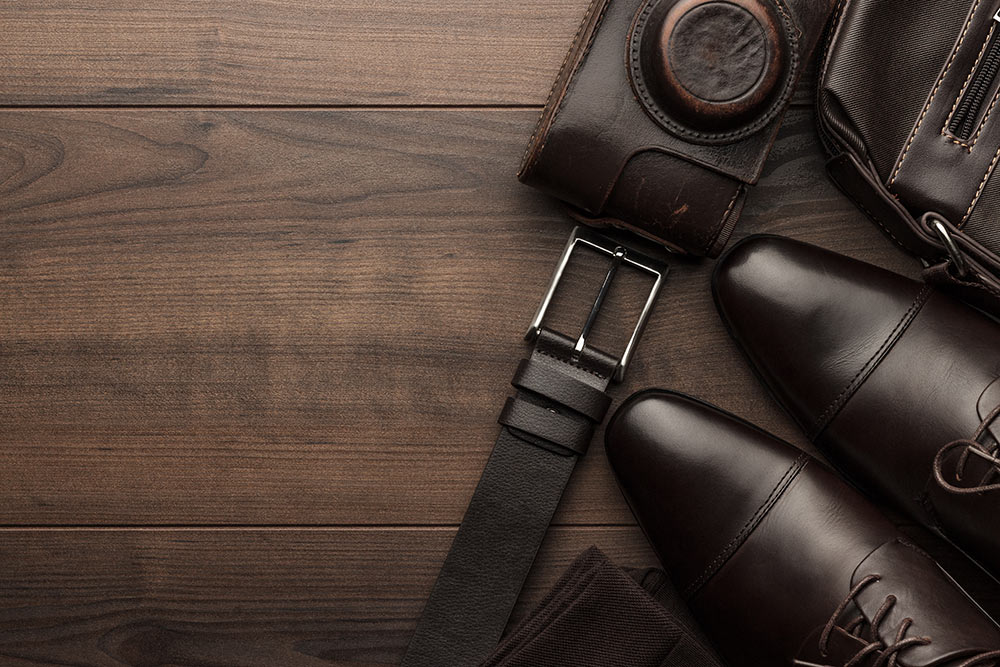 Another formal type of dress shoes for men are the Opera pump or formal pump. Think of these as the menswear counterpart for the women's classic pumps. It is a formal type of loafer in shiny black patent leather with a grosgrain ribbon decoration on the shoe cap. The opera pump is best worn with formal black or white tie ensembles and makes a good alternative to formal patent leather oxfords.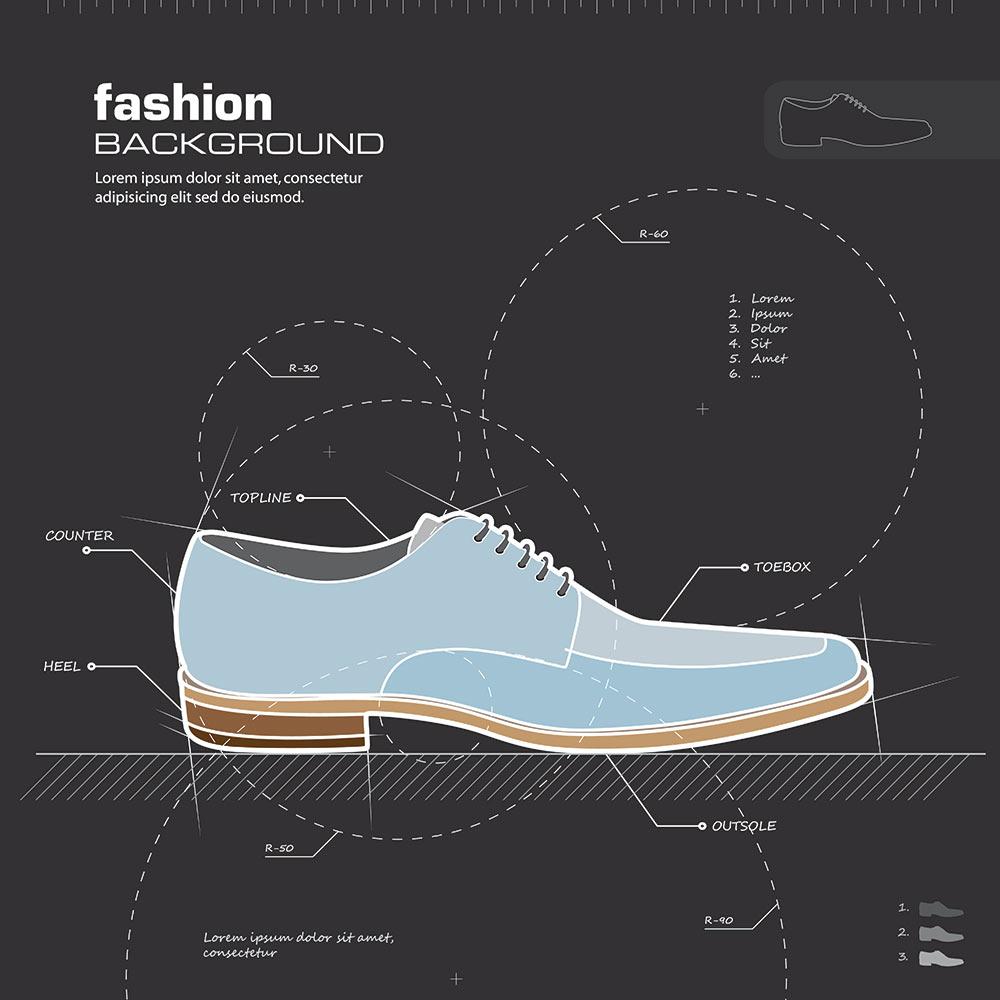 And if all of that is too much to consider then you can still be stylish. Now is the best time to get a little more casual with your shoe style because the diverse selections of casual footwear in fashion is better than ever before, and finally we can wear comfortable soles that will still be able to bring us to places.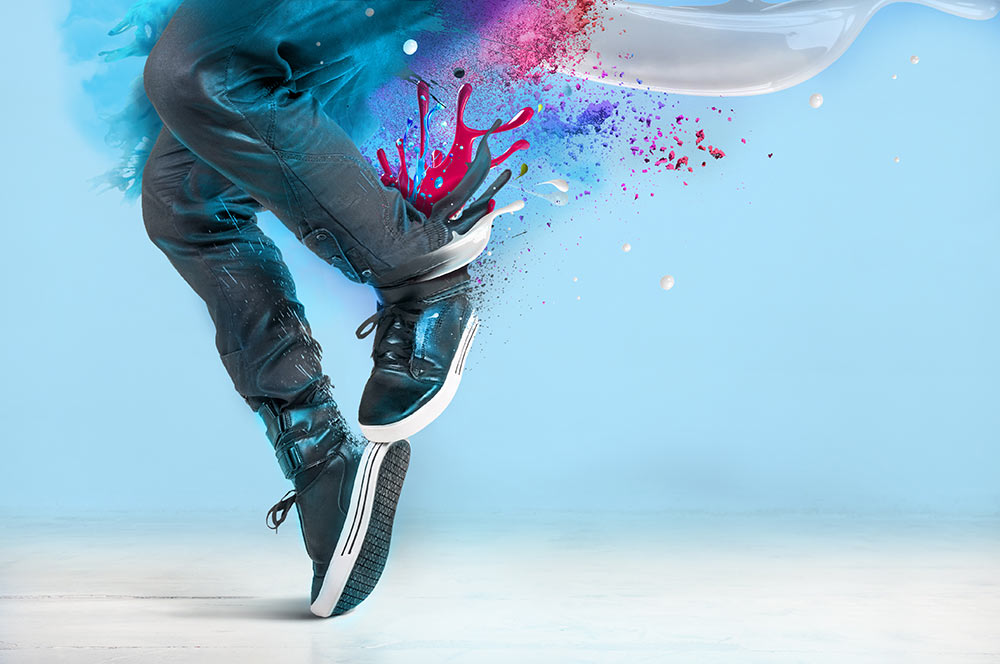 While wearing the right shoe for each occasion, casual footwear is always an easy favorite. From saddle shoes, top-siders, slip-on flats, athletic shoes and much more, your choice of casual footwear will definitely say something about your lifestyle.
Now that we have unpacked the timeless shoe collections and footwear trends that will get your shoe-game on, remember whatever sole you wear does not just complete your look but also speaks for your confidence, your values, how much you invest and your personal balance of style and comfort.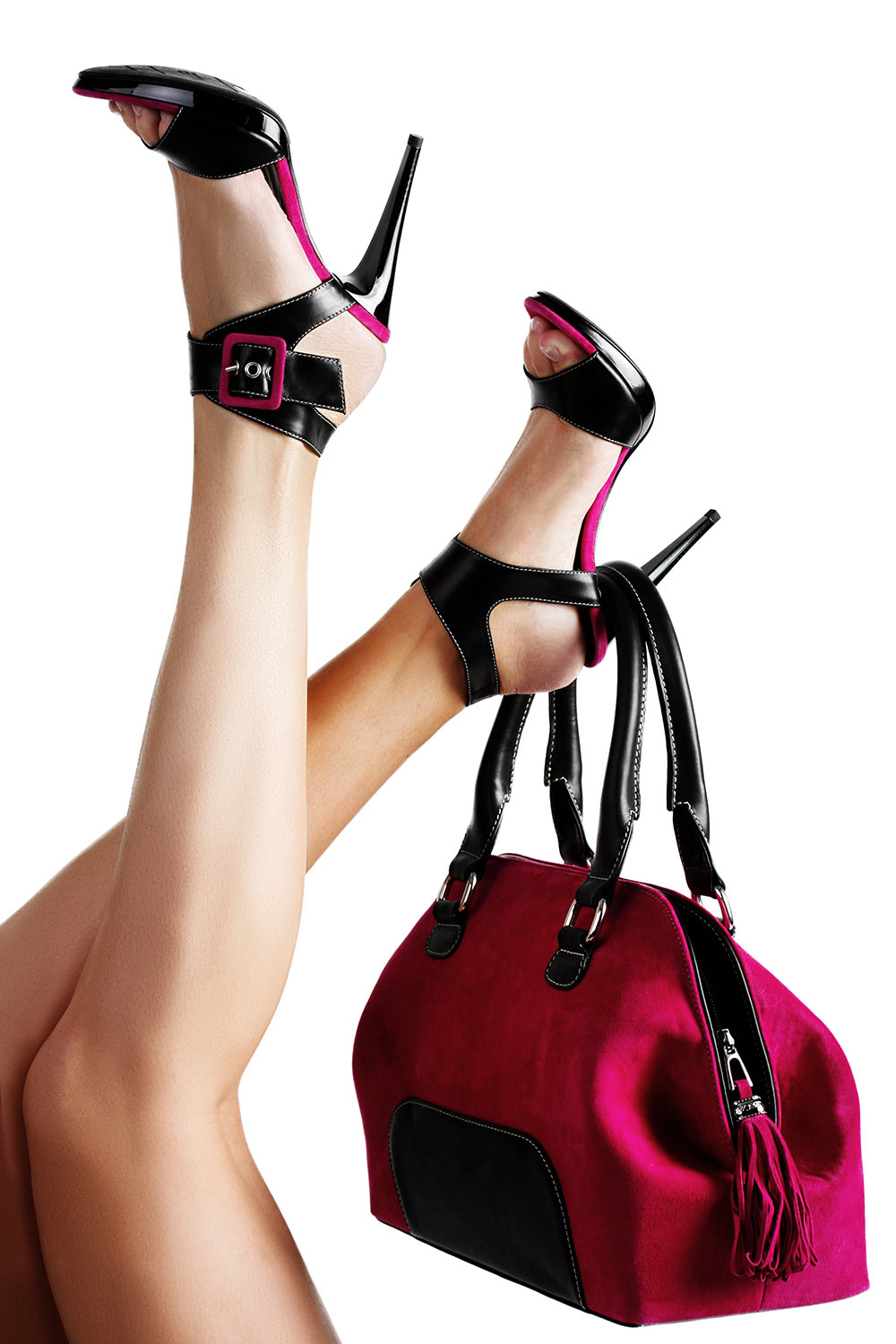 Get to know more about what your shoes say about you and what shoe will help you to put your best foot forward. Watch...
WEAR YOUR SOLE
On Fashion One
Tuesday, August 22 at 7 pm (GMT+8) in Asia
Tuesday, August 29 at 19:00 (GMT-5) in Latin America
#FashionOne#WearYourSole