Inside the Life of a Couturier with Tony Ward
We had the great pleasure and the privilege of getting some incredible insight into the life of one of the most prolific fashion icons living today - the great
Tony Ward
. Born with couture and tailoring in his blood, it was only natural that the famous couturier would follow in his father's footsteps and establish his own distinct mark in the fashion industry. In spite of hectic schedules, immense pressure and all that comes with being on the frontlines of fashion, we found Tony to be quite down to earth and a basketball fan of all things! As one of the featured designers of
On the Label: Episode 3
, this talented and charming designer talks about growing up, getting his start and how much work goes into his spectacular garments.
Read the full interview down below!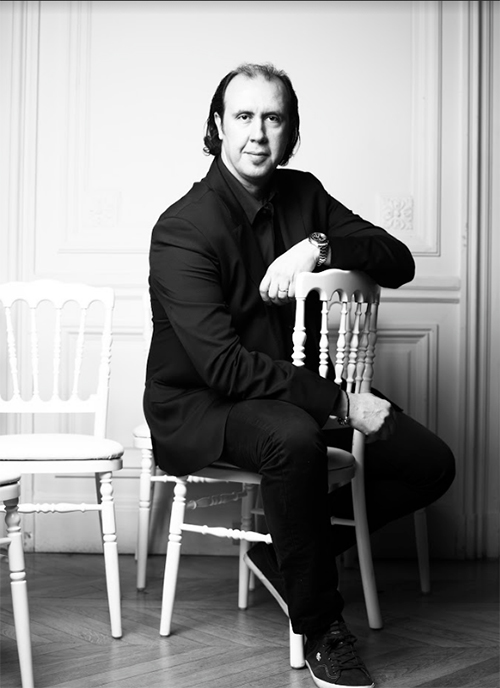 Your father, Mr. Elie Ward, was also famous couturier in his day. Tell us what growing up around fashion and couture was like and how it influenced your own path to designing renowned couture.
My father established his couture house in 1952 in Beirut. All the best-dressed ladies in the city came to him seeking his garments for their special occasions. I grew up surrounded by beautiful fabrics and with tailoring in my DNA, so of course I was greatly influenced by it. Throughout my childhood, I learned about refined taste and high-quality tailoring skills, that is why I decided to move to Paris when I was 18 in order to pursue my fashion dream. It wasn't an easy journey, though. I worked a lot of small jobs in order to afford my stay. I eventually found a job at Lanvin, who believed in my talent and enrolled me at the prestigious school "Ecole de la Chambre Syndicale de la Couture Parisienne". There, I perfected my design skills and developed my own individual style, which later inspired me to one day launch my own label.
Was there ever a time you dreamed of following a different career path?
I was always interested in architecture (and still am!) but fashion is my true passion. That is why I often draw my inspiration from contemporary architecture, which helps me envision sculptural forms and play with the boundaries of light and transparency.
Some of the greatest couturiers – Claude Montana of Lanvin, Gianfranco Ferré of Christian Dior and Karl Lagerfeld of Chloé helped to nurture and to develop your extraordinary skills. What was going through your mind as you dared to join such couture giants and branch out on your own?
I worked with big fashion names and I learned a lot. Lanvin especially holds a special place in my heart as they are the one who believed in me and paid for my studies at the "Ecole de la Chambre Syndicale de la Couture Parisienne" while I was working with them. I enjoyed working with all of these big names, but then I felt the need to launch my own label and focus on my own style and techniques in Couture.
What would you say is your signature detail in your work that clearly marks the garment as a Tony Ward?
They call me the "Architect of Detail." For me it is all about the details. I create my own materials with Italian fabric suppliers and my ateliers create delicate handmade embroideries and embellishments, which take hundreds of hours for each dress. Also, my creations are a reflection of my personality. I grew up in Lebanon and spent half of my life in Europe, and I travel around the world on a weekly basis. This affects my work because my collections express the different cultures I am exposed to since they are a way for me to express myself.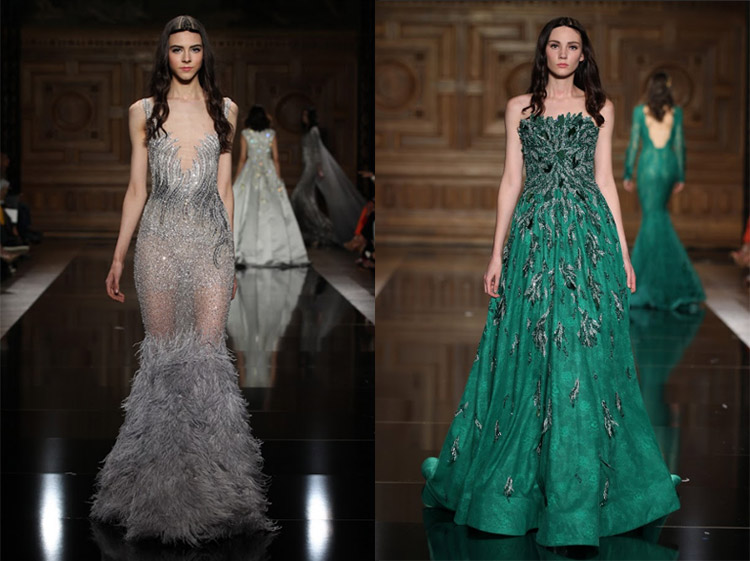 From where do you draw your inspiration?
Everything inspires me. Being open to life and ready for new adventures can open many doors, sometimes even unexpected ones. Since I travel a lot, discover new places and meet a lot of new people, I have got plenty of inspirational sources. I just keep my mind open for anything. I observe, I think, I dream, and I get inspired!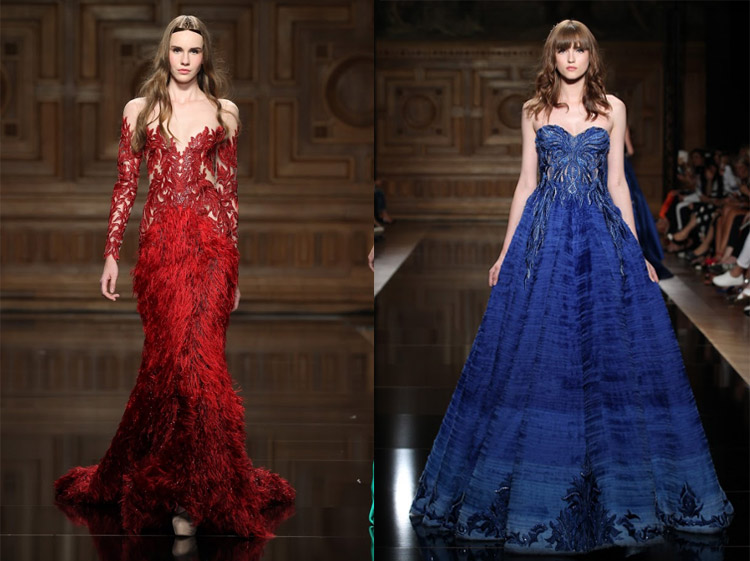 Is there a particular piece or full collection that you are most proud of?
I love all my collections, but I am particularly proud of the Couture dress that Giuliana Rancic wore at the 2012 Oscars ceremony on the red carpet. This dress, which took a lot of work, was widely appreciated by the press and our clients. Giuliana herself stated in an interview that the favorite look she wore of all time was the Tony Ward gown.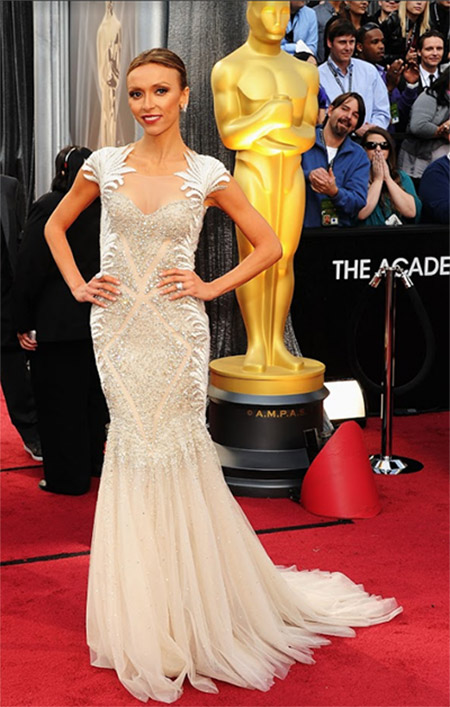 How much time is spent on each garment from conception to construction?
Once the inspiration behind the collection is found, we have to start drawing the sketches, developing the samples and finding the appropriate material. It really depends on the collection, whether it is a Couture, a Ready-to-Wear or a Bridal one. It also depends on the dress itself. It can range from 1 week to 3 months sometimes.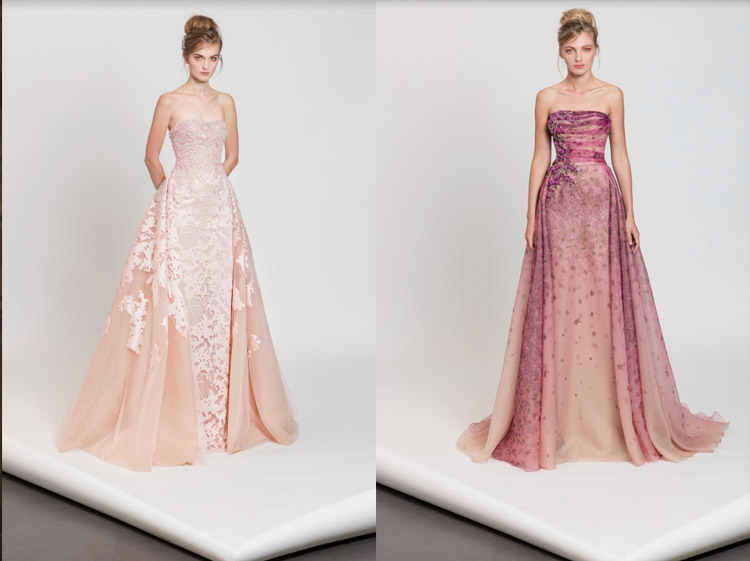 Can you describe some of the challenges of being such a high-profile couturier?
Fashion is a very fast-paced industry. You constantly have to move forward or else you are outpaced. With the 5 collections we make each year, you can image the pressure we work under to finish everything on time and perfectly.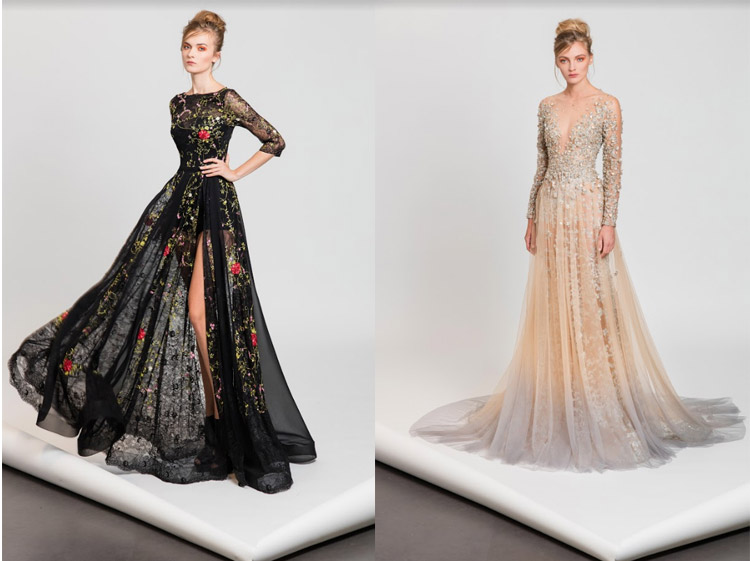 How do you find time to relax and regroup in the midst of collections, runway shows and everything in-between? How do you like to use your free time?
Of course I spend my free time with my family. I also love playing basketball, so when I have a little bit of free time I head straight to the basketball court!
What advice would you give to aspiring young designers who also dream of becoming an established couturier?
It is a long and challenging path, but it is also such a rewarding one so do not give up on your dream! Focus on developing your own style. The key is consistency: - it is very important to create and then keep the 'DNA' of your work and the codes of the brand through each season on every collection. This way you get to be unique.
ON THE LABEL: EPISODE 3
airs
Tuesday
,
January 24
at
21:30 (UTC+8)
.
For more fashion by Tony Ward, visit https://tonyward.net.