CHIC & INK WITH CHLOE SUNG
Chinese tradition meets modern-day chic as we talk inspiration and style with Chloe Sung who will be featured on
Fashion One Up Coming: Young Designers
. Like the grace and beauty found in the traditional art of Chinese calligraphy, the Spring Summer 2016 collection of Hong Kong designer Chloe Sung evokes emotion and awe through its combined use of organic shapes with crisp clean lines and textiles directly inspired from ink and water. Using only a dash of red here and there, this minimalistic style is perfect for the girl-on-the-go who is always in need of balance between her career and her social life.
Read the full interview below!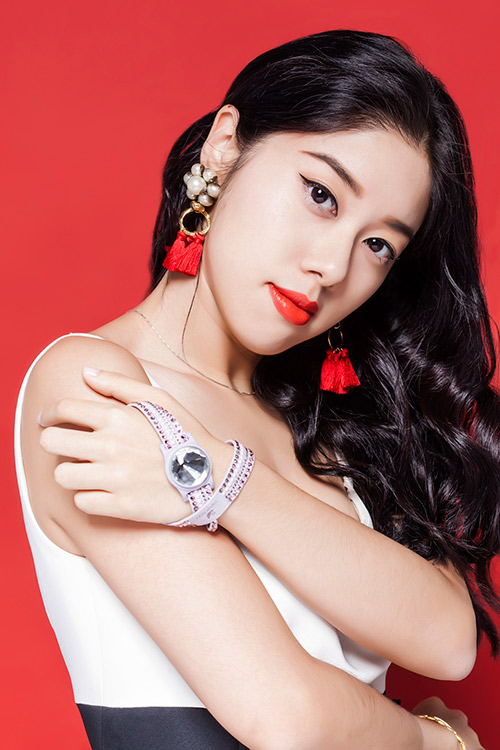 Your inspiration for your Spring|Summer 2016 collection was Chinese culture and calligraphy. In what ways did you integrate this inspiration into the garments?
For the S/S16 collection, CHLOE SUNG looks into its Chinese roots and finds inspiration in Chinese calligraphy and ink painting. The S/S16 collection plays with the beautiful gradations created when ink is mixed with water. Like the Yin and Yang, black and white adorn the fabrics to represent the contrasts between hard and soft, virtual and real.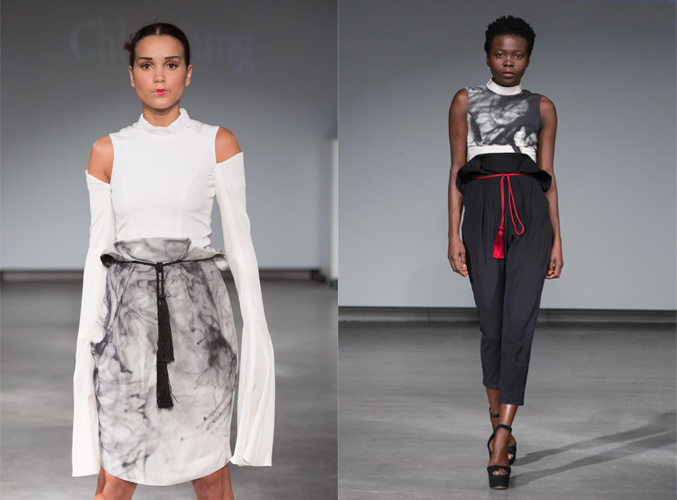 There is a nice balance between strength and delicate femininity in your designs. Where do you imagine the Chloe Sung woman going in your garments?
CHLOE SUNG's 2016 S/S collection features abstract ink painting designs in a cream and black palette. The structured silhouette of her clothes sets off the fluid ink prints to great effect and makes it suitable to wear to the office or a dinner party.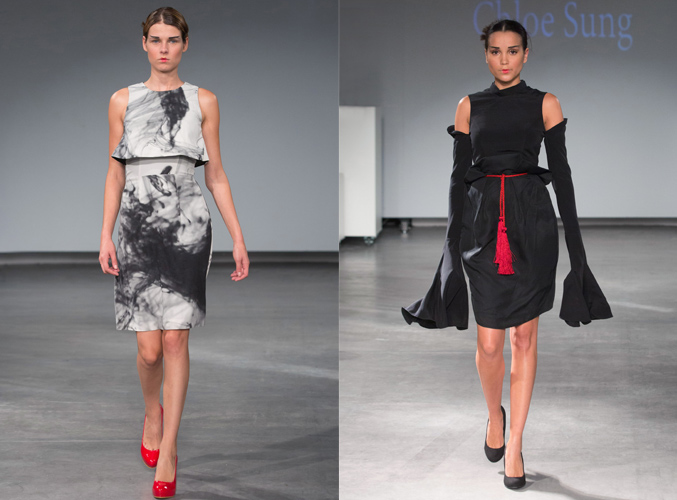 How did you get your start as a fashion designer?
I studied at Hong Kong Design Institute and worked for Walter Ma as an assistant before I started my own label. I gained a lot of knowledge that school didn't teach me from him and it was that great experience which led me to start my fashion design career.
This collection was primarily black and white with just a splash of color in the details. Do you often design in a monotone color palette?
In keeping with true minimalistic style, I worked mostly in a black, white and grey color palette for the designs for the 2016 S/S collection with red accents every now and then. An interesting contrast between the looks is the combination tight cuts and breezy materials, which emphasizes a powerful but feminine style.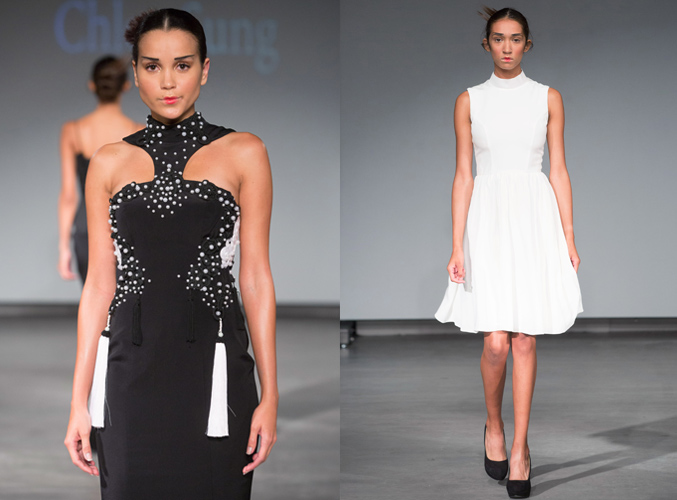 How would you describe your personal style?
Because I love trying everything new my image is always changing. However, my style is usually kind of feminine and elegant.
Is there a certain celebrity that you would love to be the spokes model for your brand?
I would love to work with Bing Bing Fan(范冰冰).
Did you always dream of being a fashion designer?
To have my own fashion label was my dream when I was young. I started to design my first fashions when I was in kindergarten. I loved fashion and pretty things, so I wanted to share my designs with people and have them wear my clothes.
What are three words that would best describe your brand?
Charisma, Feminine and Stylish.
Fashion One Upcoming: Young Designers airs Tuesday, December 20 at 21:30 (UTC+8) Hong Kong.