FIERCE & ELEGANT WITH PUTRI SOEDIONO
There's a famous saying that goes "You can tell a lot about a woman by the contents of her purse". But what about the purse itself? A modern-day woman doesn't go anywhere without her most invaluable accessory - her bag. If you're a girl who likes to take the office by storm by day and become the life of the part by night, look no further than these must-have bags by the extremely talented
Putri Soediono
and her amazing brand
Pubumésu
, one of the talented featured designs on the upcoming program
Fashion One's Upcoming: Young Designers
. Putri pours her heart and soul into her designs, making these luxury bags just as sassy as she is with details that include leather teeth and eyes, fun shapes and of course, spikes. Join us as we talk family, design and individuality with
Putri
down below!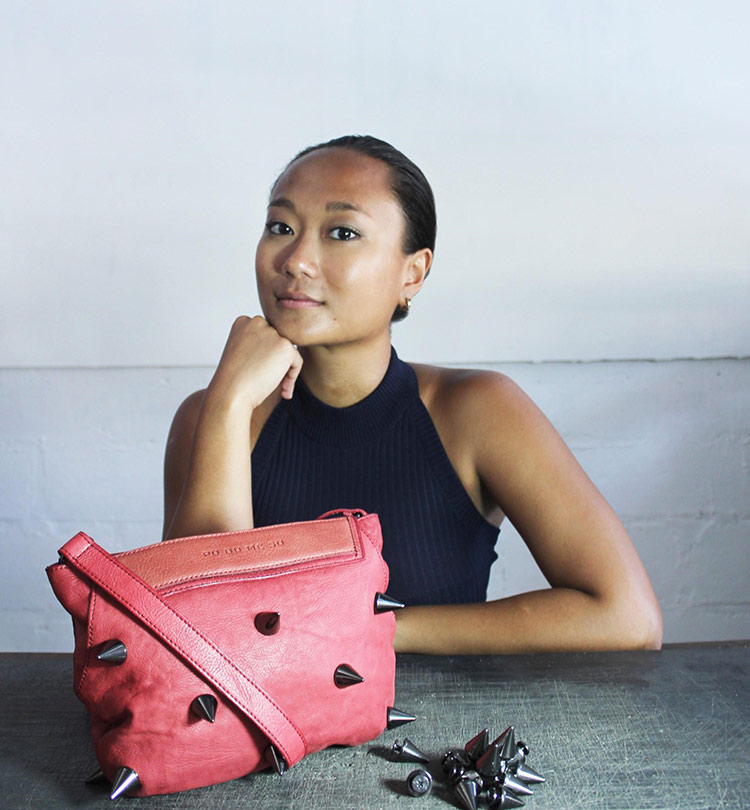 Because we women never leave home without our precious bags, it was such a clever idea to use travel itself as your inspiration for this latest collection. In what ways did you integrate your travels into your bags and luggage?
The basic understanding of a bag is that it has to be practical. I do think about my consumer and that consumer is also me. I have a busy lifestyle that consists of a lot of travel, a lot of meetings, and a lot of socializing, so I try to design one bag that could fit all three of those things. My thought process centered around the fact the bag needed to be big enough for me to fit everything for my travels and for work, and it needed to look fun or elegant enough for me to match with my attire for the evening.
Do you have a particular favorite from your collection? Why?
I love the Durian Pagoda Bag. It's my go-to-work and day bag plus it's crazy enough to take out to dinner or for drinks. Despite what people may think, it's not just a bag covered in spikes. Besides its practical nature, it's a personification of my personality in a bag. It has a cultural connection with its inspiration and design combined with a hard punk-like exterior - it's everything about the brand and me in one piece.
You have said that you put so much of what you grew up with into your designs. Tell us more about that and how you use it during your design process.
I feel that a piece comes to life if you put your soul into it. To do that you need to design what you know or what you've experienced or what you have an emotional connection to. For example, with my new collection, the "Market Collection", I took my inspiration from my trips to the traditional market with my grandmother. I combined all aspects of what an Asian market is like and created a story through my products. I wanted the collection to look as if it were plucked straight from the market with bags having the illusion of being wrapped in banana leaves and leather fans in the shape of bananas and fish. With my designs I want to take my customer through the same journey with me.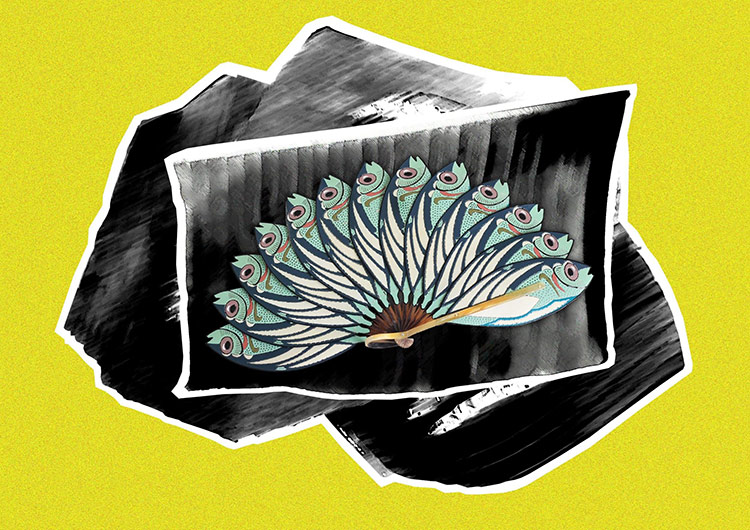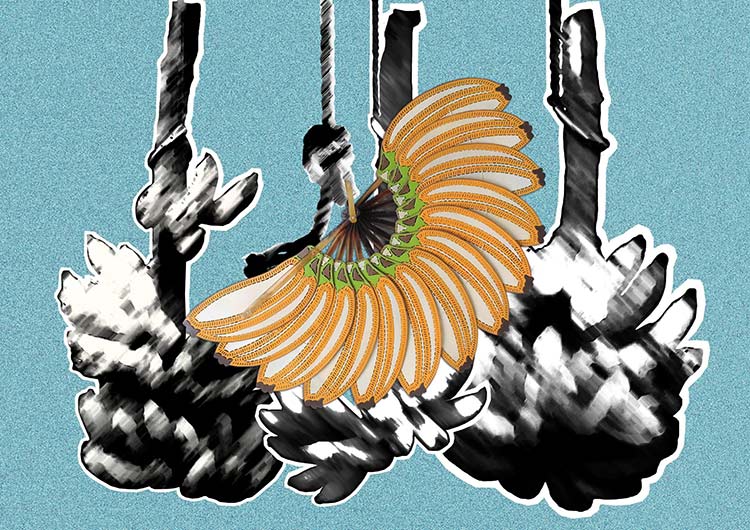 How did you get your start as a designer?
I studied fashion design at London Crodwainers, which is now a part of the London College of Fashion. After my studies I chose to continue being a designer because I realized that deep down I just wanted to create. I did internships and freelance work to understand how the industry functioned, though I'll be honest, finding a job as a designer is very difficult. Pubumésu was a brand that I always wanted to create and build since my final year in university, so for a long time I knew that I wanted to have my own business. Though life doesn't always go as planned, and as the oldest in my family, I also took on the burden to understand and learn how to run my family's businesses, while trying to get Pubumésu up and running as well. I was very lucky to have a few friends that had started their own retail businesses, which allowed me to test out my brand and products in their shop. It was definitely a sign to keep going with Pubumésu when I knew that people who weren't friends or acquaintances were buying the bags.
Where do you image women going with your fabulous bags?
There's no one place that I would imagine my bags being worn. I do get a certain feeling of satisfaction when I see someone being able to style my bag into their outfit of the day, whether it's for work or a brunch with the girls.
These feisty bags are packed with so much personality and even take on a life of their own with charming leather eyes and teeth! Named after goddesses, how did they become your muse?
The "Wayang" collection was inspired by the classical Javanese stories that my grandfather used to tell me as a child. We were brought up with stories from the Mahabharata and people still perform them today in either dance or through shadow puppet performances. During the time that this collection was designed, I was going through a phase of self - discovery, figuring out my role as a woman in society today and looking into the past for inspiration and answers.
Is there a certain celebrity that you would love to be the spokesmodel for your brand?
I would definitely want Lady GaGa. To me she's the epitome of self - expression and constant experimentation. She puts her heart and soul into her music and someone like her, who is so true to their art form, is someone that I would want to represent my work and brand message.
Did you always dream of being a designer?
Actually, I wanted to become a classical singer. I was a trained singer and performer from the age of 11 and wanted to be the next Sumi Jo. I've put that aside as a hobby for now.
Who is the Pubumésu customer?
The Pubumésu customer is the woman of today. I know that sounds a bit vague but she's practically a super woman and a fighter. She's a fashion conscious individual and confident in her own personal style. She's not too driven by changing trends but she loves to find unique objects that accentuate her look. It really doesn't matter what her marital status is or whether she's a mother or not. Every woman today wants to look good while she's busy running around with her career, her family or both.
What are three words that would best describe your brand?
Classic, eclectic, and fun.
Fashion One Upcoming: Young Designers airs Tuesday, December 13 at 20:30 (UTC+7) Jakarta.