A Walk through Timeless Elegance with Romero Bryan
No one does classic style with a twist quite like designer Romero Bryan. Making his debut at Paris Haute Couture A/W 2016, this designer's exquisite brand demonstrates a sense of timelessness that every fashionista craves.
Whether your taste is conservative or more on the sexy side, this brand adds a dash of elegance and glamour to any wardrobe through its clean lines and romantic silhouettes. Never shy to speak his mind, Romero isn't afraid to look fashion in the eye and let it know that the Romero Bryan customer is strong, bold and here to stay.
Read more about Romero Bryan down below!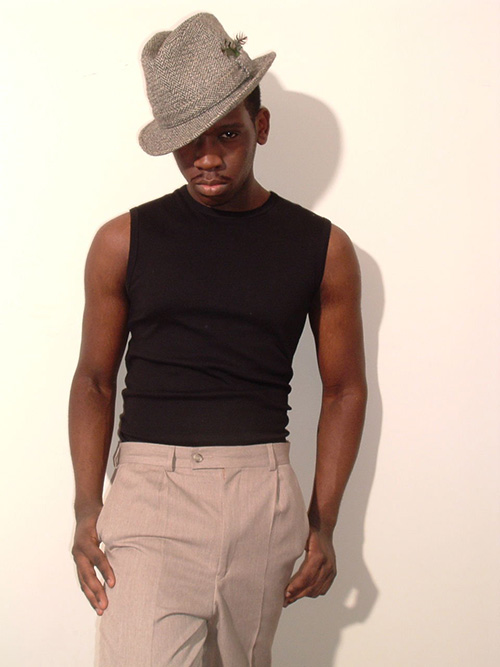 What was the inspiration behind your A/W 17 Collection?
The collection shown at Paris Couture Fashion Week, via Serbia Fashion Day Paris, was a montage of timeless designs to date. We wanted to introduce the ROMERO BRYAN luxury fashion brand, narratively with the best selling classics to date. The selection was informed by our market research into the needs of the HNWIs we cater to. The ROMERO BRYAN luxury fashion brand is about creating that "timeless" style appreciated by every woman who appreciates quality.
What was your favorite part about participating in Paris Haute Couture?
It was lovely being able to showcase the ROMERO BRYAN brand to the Parisian Fashion industry, as well as raise the brand's awareness via Paris Couture Fashion Week. And the venue, HE Serbian Ambassador Rajko Ristic Palace Residence, was the perfect setting to introduce the ROMERO BRYAN brand to the ELITE and VIPs of the region.
Your collection brings to mind a sense of delicacy, elegance, and refined femininity. Where do you imagine the Romero woman going in your garments?
The ROMERO BRYAN woman is elegant, feminine but strong! She walks to her own beat. She appreciates individuality and doesn't follow trends; so therefore, the ROMERO BRYAN brand is perfect for all of her occasions.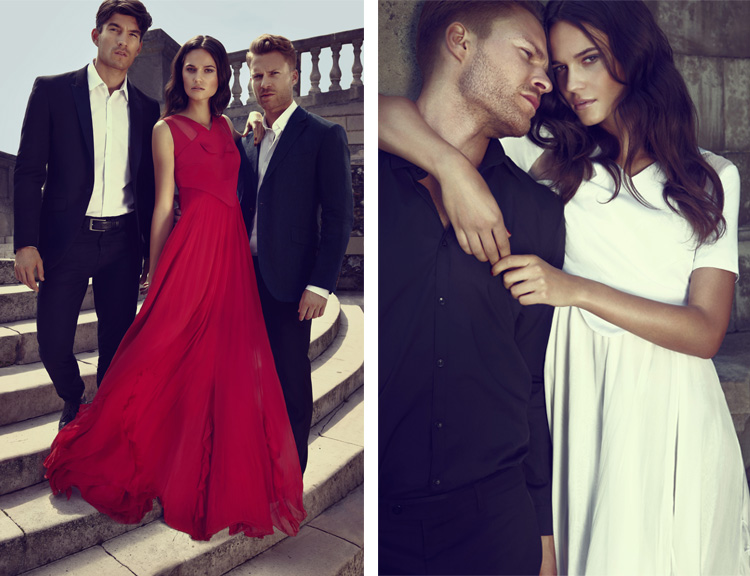 This was your big debut in Paris. What were your thoughts as you prepared for the event?
The Vesna De Vinci Production company allowed this experience to be one of the most enjoyable fashion presentations we have ever experienced during our time at ROMERO BRYAN. Models, hair and makeup were perfect. And the amazing styling of the ROMERO BRYAN presentation was creatively directed by a firm favorite stylist of ours, Suna Moya.
Can you tell us about your plans to collaborate with Suna Moya in the future?
We absolutely adore Suna Moya's creative direction and look forward to collaborating more in the future with her. She understands the ROMERO BRYAN brand and knows how to perfectly capture the essence of the brand when incorporating our designs into her editorials.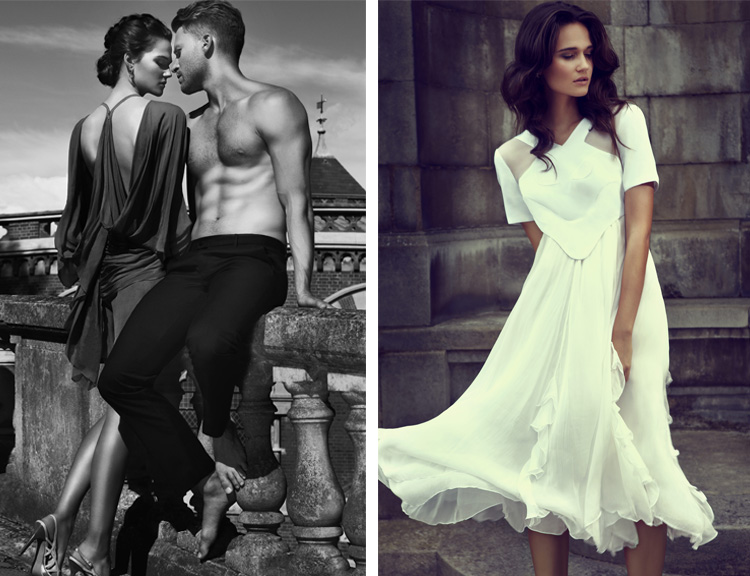 Is there a certain celebrity that you would love to be the spokesmodel for your brand?
As Chairman & Creative Director of the ROMERO BRYAN brand, I find the use of celebrities as spokesmodels for brands quite "shameful". We live in a world where money seems to buy support. If I were to ever appoint a spokes model for the ROMERO BRYAN brand in the future, it would have to be an "organic and transparent" fit. It would need to make sense and the spokes model for my brand would have to have a real genuine love for the work we do here at the brand.
Until then, we are more than happy to refer to the genuine clients of the ROMERO BRYAN brand, to be our spokes model for our brand.
What's your favorite part about being a designer?
Being able to communicate the way I am feeling at any given time through the expression of my art form is the best part about being a designer. I can use my art to be heard and most importantly I get the chance to dress women up in confidence through my ability to design clothes. Design a lifestyle, design happiness.
What are three words that would best describe your brand?
Timeless, Elegant, yet with FREEDOM for Individuality!
Credits:
Photography: Sya Groosman
Stylist : Karina Penny
Hair & Make Up: Nina Sagri
Photography assistant: David Hyde
Models:
Rachel Storm Model Management - London
Rob & David Nevs Model Agency - London
Inside Fashion Week airs Monday, November 28th at 18:00 (UTC) London.