Inside South Africa Fashion Week with Ryan Keys
Johannesburg native Ryan Keys has loved fashion for as long as he can remember. Growing up, he used to help his mother choose her outfits and he later fine tuned this interest during his studies at the Spero Villioti Elite Design Academy.
Today, Ryan is known for his success in satisfying South Africa's ever-increasing appetite for style while continuously raising the bar in the industry. We had a chance to sit down with Ryan––one of South Africa's leading designers––and meet the man behind the clothes.
Read more below!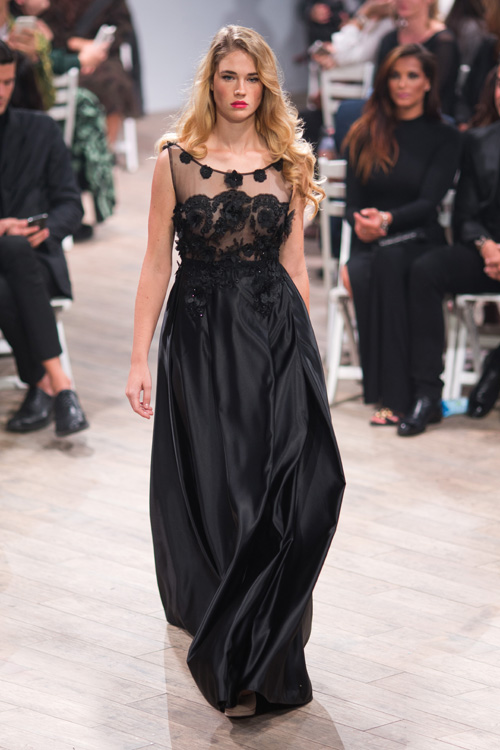 What was the inspiration behind your collection for Spring Summer 2016?
The theme "All Of Your Love Is Not Forbidden", is a representation that love should be transformative- a process that amplifies our capacity to love, makes us stronger, lifts us higher and intensifies our complexities as individuals. [My designs] reflect life back onto itself. [I] see design in terms of contrast, and [focus] on the intersection between purity and darkness.
How would you describe the fashion scene in South Africa?
The fashion scene is all about empowering others and helping one another. We go to conferences that are about empowering our brands and share stories about what has worked for us and what hasn't.
What is one distinguishing feature you look for when casting your models?
I'm a big fan of a sexy walk from my models. They make a gown look so elegant and sexy. I love it when a model is also tall, only because a gown or cocktail dress is very exaggerated.
What is your favorite part of participating in South Africa Fashion Week?
I love to see all of my creations come to life after working day in and day out on the collection. I love to see the ideas in my head transform onto paper and then see it physically on a model.
What's next for Ryan Keys?
We have a store in Hyde Park corner which originally started as a pop up store but now we are turning into a permanent store, so I look forward to the relaunch of the store. This year I would like to participate in International Fashion Weeks as well as local fashion weeks. I [also] want to do Trunk shows around the world so my international clients can place orders and I can see them all again.
Who is the Ryan Keys girl?
The Ryan Keys Girl is one who isn't afraid to stand out! She is willing to push the boundaries. She is sexy and comfortable with her body.
What trends are you most excited about this season?
I'm so excited that blue is a hot color, only because it is my favorite color.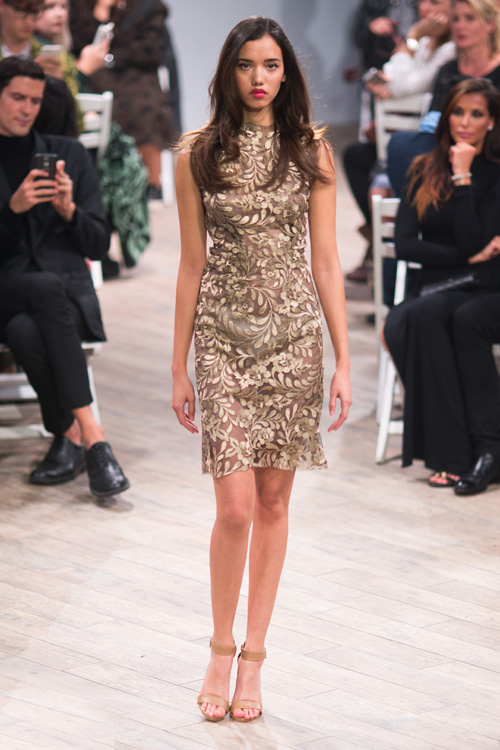 Where do you find your daily source of inspiration?
I look all over for inspiration but like to take inspiration from my travels. A moment that has taken my breath away. I look at the good and think about the bad of that one moment, it evokes real emotion that many people can relate to.
What up and coming designer are you most excited about?
I'm really excited to see what the future holds for the AFI Fast Track designer Chesney Williams. She was an intern of mine and I love the way her mind thinks. She mixes couture and ready to wear together and trust me, she isn't afraid to push the boundaries which I really like.
Are there any trends or styles that you'd like to make a comeback?
I'm still obsessed with the punk craze of the 1980's.
If you could choose only one color to use for your future collection, what would it be, which season and why?
I am always a big fan of the color blue so I want to shy away from using it again so I want to use ox blood red in my upcoming autumn winter collection.
You're running late for an event, what is the one thing you grab before leaving home?
I will always grab a nice coat! No matter what shirt you are wearing, you will always look good in a nice fitted jacket. It can turn a day look into an evening look instantly.
Which celebrity would you want to style/dress for a red carpet event and why?
I would love to dress a celebrity like Kim Kardashian because she has a real figure, big bust, small waist and hips. She isn't afraid to push the boundaries and is never afraid of [looking] sexy.
If you could describe your brand in 3 words, what would they be?
Sexy, classy, edgy
To learn more about Ryan Keys and South Africa's fashion Industry, tune in to
Inside Fashion Week
on August 15. Visit our
program schedule
for more information.