Stella McCartney's Pre-fall Collection 2016
A Celebration of Fashion & Music
For her pre-fall collection, Stella McCartney moved her show from New York to the star-studded parish of Los Angeles. Her pre-fall show, held at Amoeba Music in Hollywood, paid tribute to the local music culture. Stella McCartney, who has always been inspired by music more than fashion, assimilated fashion and music together by working with Amoeba records, the only independent record label left in Los Angeles, to launch her pre-fall collection.
During the fashion show, the crowd was entertained with surprise music performances by Dhani Harrison, Beach Boy, Brian Wilson, Johnny Depp and Marilyn Manson, just to name a few of the artistes who performed at the show.
Her star-studded list of attendees to her pre-fall show was endless due to her extended network of friends from Hollywood and Stella's high profile. The list included Gwyneth Paltrow, Johnny Depp, Leonardo Dicaprio, Orlando Bloom, Ringo Starr, Katy Perry, Kate Hudson, Kate Upton and many more.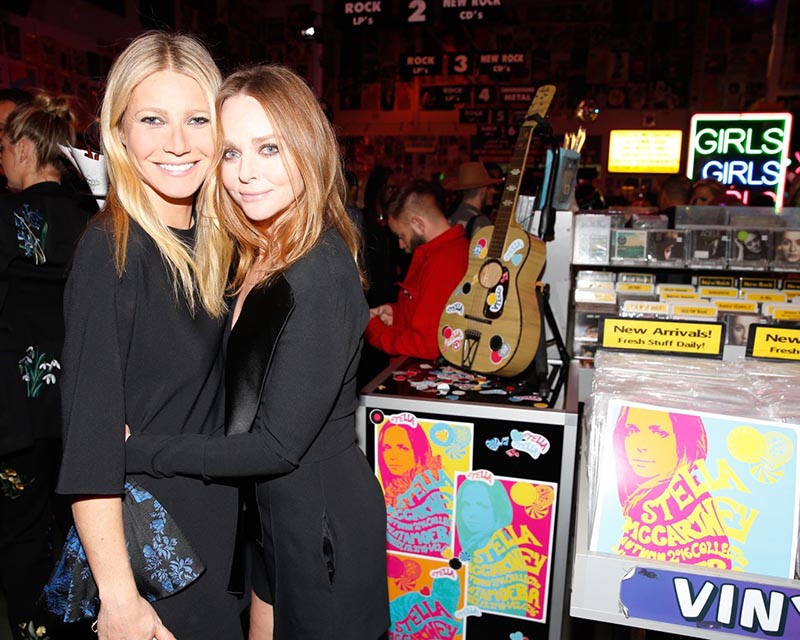 During an interview before the show, McCartney said that she had moved her show to LA because she had many close friends in LA and she always wanted to have a party in LA. She also added that she would only dress people whom she had a relationship with and the whole experience would be very genuine for both the person wearing her event wear and also for herself.
A lifelong vegetarian and a leading advocate of cruelty free, non-leather shoes and handbags, McCartney's pre-fall collection was boldly expressed in textures of jacquards, embroidery and "fur free fur". A group of animal-pattern coats in McCartney's "fur free fur" caught the attention of many at the show.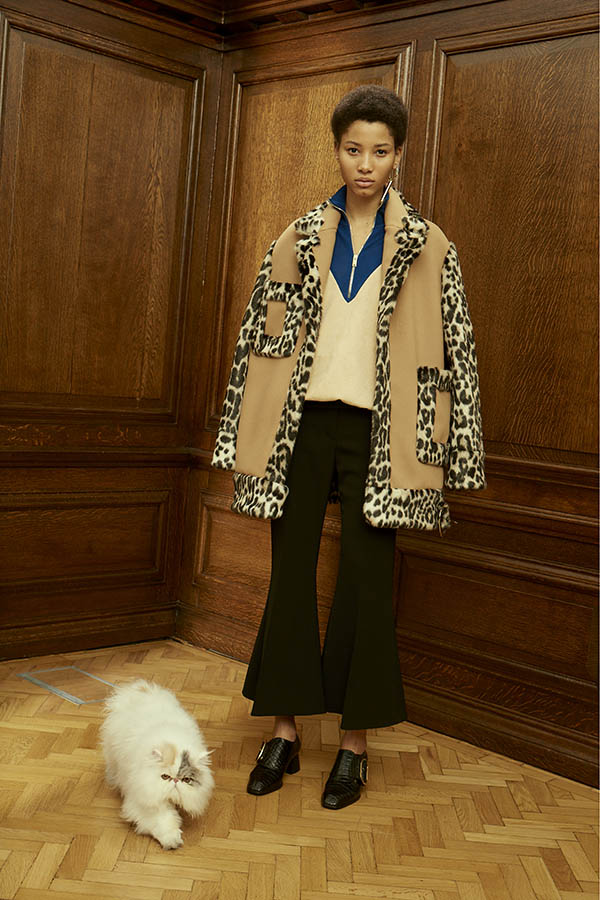 Besides the appealing oversize ocelot-print bomber and short-pile faux-leopard coat piped with fluffy panels, reminiscent of the rock n roll era, McCartney never fails to deliver her sharp, elegant and alluring pieces, coveted by many women around the globe.
For her pre-fall line-up, McCartney created a sharp black pantsuit, striking new versions of cable-knit sweaters, soft feminine dresses decorated with fanciful circles and characteristic diagonal stripes, not to mention that McCartney had used innovative pattern cutting techniques which nip the waists, rounding off at the shoulders while shirring pleats and spirals of architectural zips, cleverly adding orginative hardware edge to the pieces.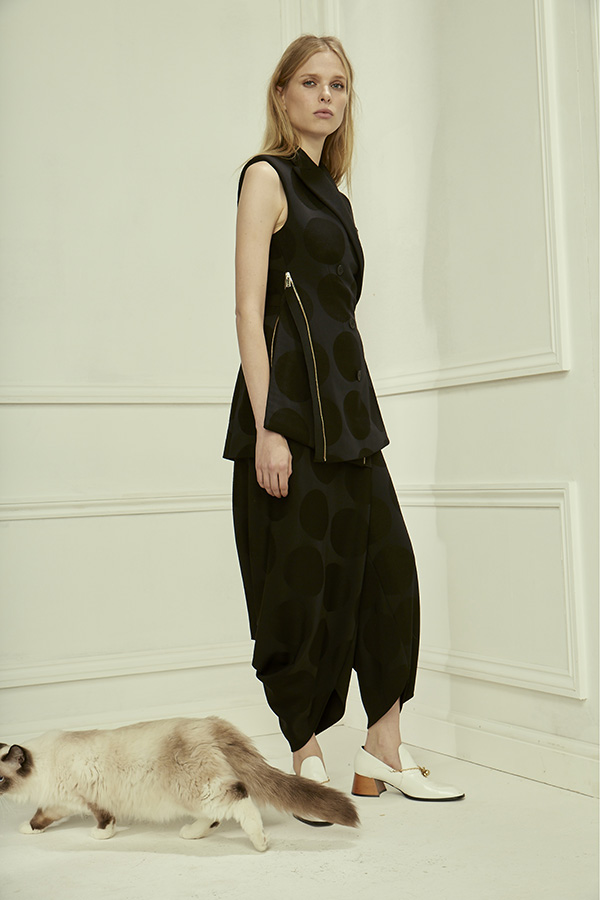 Her vintage-lingerie-inspired evening comprised of brocade corsetry inlaid with mesh and lace and tulle overdresses layering atop floral jacquard dresses, sensual tank tops and pants.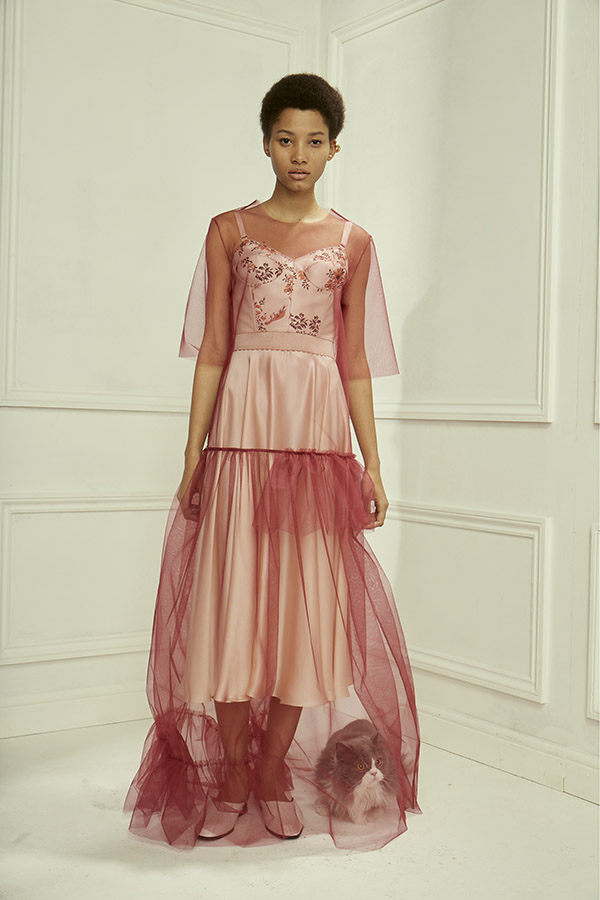 As always, accessories are the true crowd-pleasers. McCartney's pre-fall accessories featured bucket bags with brass handles, differentiated by spherical ring closures. Her desirable It Bags were individuated by "fur free fur", artful leopard prints and the use of a distinctive tiger motif.